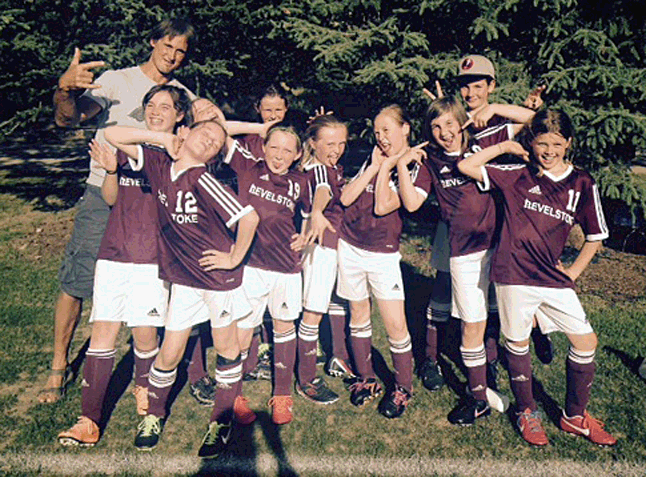 By Tanya Secord
NELSON — This weekend our U10/U11 girls ventured to Nelson for their first tournament — the just-for-fun Terry Walgren Memorial Tournament.
Saturday's first game put them head to head with Nelson's best of the best select team in 31° Celsius temperatures. Playing their first game ever as a team they dug in deep, played well but lost, and were very gracious doing so.
Sunday morning the girls played their next game against Cranbrook and showed up a different team. They found their stride and showed incredible team work. taking their first win. This was a huge confidence booster for the girls. Their second game against another Nelson Select team brought them another win. Despite the hot temperatures, all the girls showed up and gave their all and presented amazing sportsmanship.
Great job girls!  You made your parents and Revy proud!