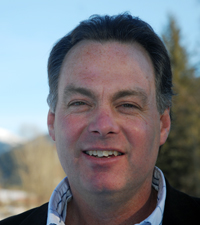 The spring session of the British Columbia legislature begins soon and will continue through until summer.  The session will focus on the provincial economy as we debate the provincial budget.
I will participate in what is called the 'estimates debate' where as critic for Forests, Lands and Natural Resource Operations I will question the Minister on each line of the proposed provincial budget for forestry.
As an MLA, it is my responsibility to represent you in Victoria.  I will bring to each debate the economic, social and environmental perspectives of our area.  My office receives contact from thousands of local residents annually, whether through a phone call, private meeting, email or by signing a petition.
You have told me that you want steps taken to strengthen our democratic rights.  You want fairness and social justice.  And you want a provincial government that will properly manage our public lands and our public assets in the best interest of British Columbians.
Hearing from you is a very important part of my job; a job I can't do without your input.
As an Opposition MLA, I also have an obligation to scrutinize government and hold them to account.  If government takes an action that is ill-considered or does not benefit the public, it is my job to speak out against that action.
For instance, the Premier's so-called job plan has been promoted by an advertizing campaign that cost more than $1 million.  It was your tax dollars that paid that bill, but has it actually resulted in more jobs?
And the campaign to promote the HST cost taxpayers even more.  Whether it was the constant TV ads or the costly full-colour pamphlet that was printed but never mailed, millions and millions of taxpayers' dollars were wasted try to convince you to change your mind.
Clearly, British Columbians deserve better.
We live in one of the most beautiful and prosperous places in the world but we must actively work to ensure that average British Columbians are the ones who receive the benefit from that prosperity.
Norm Macdonald is the MLA for Columbia River – Revelstoke. You can contact him at 250 344 4816 | 1 866 870 4188 |104, 806 9th Street N | Box 2052 Golden BC V0A 1H0 | www.NormMacdonald.ca