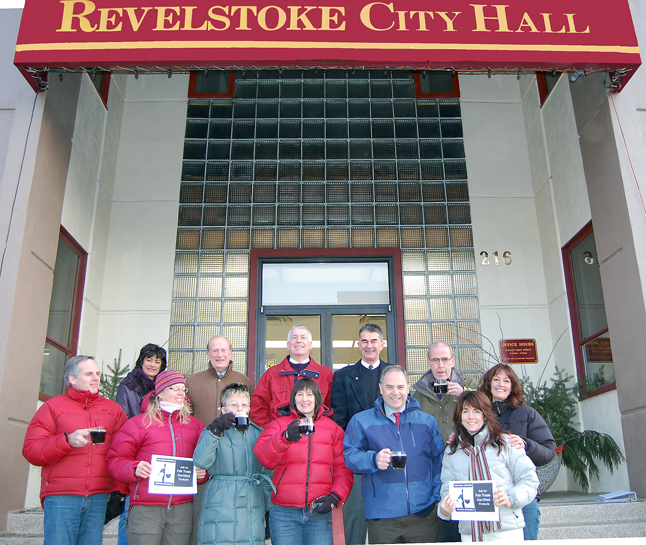 Editor's Note:
I asked the Revelstoke Fair Trade Committee to provide The Current with a copy of the letter Susan Knight read to Council on Tuesday. Here it is:
Revelstoke is now Canada's eighth Fair Trade Town! We are the third town in B.C. to have this recognition.
Our Revelstoke Fair Trade Committee would like to thank the City for their support in helping us achieve all of the goals in this campaign. We also had support from many other individuals and organizations in town – thank you for your participation and enthusiasm.
With this recognition, it is clear that people in Revelstoke care about the lives of workers in developing countries. When we choose Fair Trade Certified products we choose fair wages, healthy working environments, improved social services, gender equity, and sustainable environmental practices.
To keep our Fair Trade Town status, we will hold at least two events each year. We have some exciting plans for 2010! We are trying to arrange a public screening of The Age of Stupid. This movie has been well received in over 40 countries this year!
The Age of Stupid, a dramatization of climate change, comes at a time when Revelstoke and other Cities around the world are working hard to reduce green house gas emissions. It will be worth watching.
Quotes about the film
"Our response to climate change will define our generation, in the same way that ending apartheid, overturning slavery or landing on the moon defined earlier generations."
Director Franny Armstrong
"I thought the Age of Stupid was an incredibly powerful account of the effects of climate change, the urgency, of climate change and the reasons we must act as quickly as possible."
Ed Miliband, UK Secretary of State for Energy and Climate Change
"It is a captivating and constantly surprising film: the first successful dramatisation of climate change to reach the big screen."
George Monbiot, journalist and author
You can watch a 50 minute documentary about the film online at http://www.ageofstupid.net/making_of_doc
The Revelstoke Fair Trade Committee
Revelstoke, BC