(Columbia Basin) – You've got the potential to make a real difference. Dare to believe one day you might change the world. These are the kinds of messages youth received at the Basin Youth Network 2018 Leadership Summit. Youth were invited to apply to participate in Columbia Basin Trust's Basin Youth Network event that welcomed nearly 100 youth from 22 community youth networks in the region.
Ranging in age from 13 to 18, participants gathered in Kimberley from May 4 to 6 to develop their leadership skills, learn public speaking techniques, network and take part in other confidence-building activities. They also benefited from an inspirational keynote from Rick Jensen, Chair of the Trust's Board of Directors. To view highlights of the weekend, visit ourtrust.org/bynvideo.
"Youth voice matters; that's why we're supporting communities to engage youth to be an active part of the conversations that matter to them," said Aimee Ambrosone, Trust Director, Delivery of Benefits. "Bringing youth together at the Summit to build on their skills will help them develop personally and beyond as their ideas and enthusiasm find a stage in their communities."
The Trust's regional Basin Youth Network helps communities increase local activities and opportunities for youth, enabling them to learn skills like leadership and engage more with each other and their communities. With $4.55 million in funding over three years, the network has helped 28 communities form or continue local youth networks. The Trust has also helped develop local youth network coordinators to facilitate conversations that ensure youth priorities are identified and supported. Learn more at ourtrust.org/youthnetwork.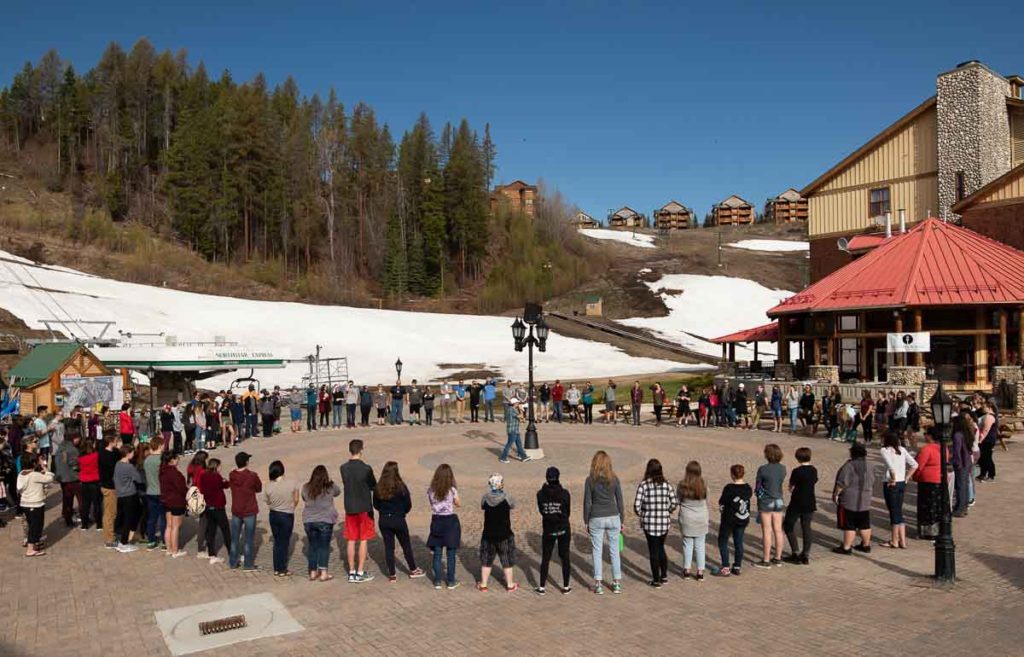 Events like the Summit are just one way youth can benefit from their local youth networks. To find out more about what each network offers—from activities to places to gather—see the full list of networks and contact information at ourtrust.org/cyns.
"The Basin Youth Network allows communities the time and stability to really engage with youth and allows them to lead program development so that it's unique to their needs," said Mike Kent, Regional Coordinator of the Basin Youth Network. "This weekend was just one of many events the youth around the Basin benefit from as part of this Network. Our hope is that they take the confidence and energy they showcased during the Summit back to their communities to inspire their peers and help create opportunities locally."
In addition to learning about themselves and fellow youth, Summit participants also learned more about their communities and the Ktunaxa people. Youth received a welcome prayer from Ɂaq ̕am community member Bonnie Harvey, a welcome from Ktunaxa Nation Council Chair, Kathryn Teneese, watched a performance by the Adrumnik Drummers, participated in a workshop with the Ktunaxa Dance Troupe, and visited the Ktunaxa Interpretive Centre at St. Eugene Mission Resort, once a residential school for First Nations youth.
"Youth from Revelstoke really benefited by connecting with new people, creating new relationships and learning new skills. And as a coordinator, I always find the connections, brainstorming, idea sharing and storytelling at these events so inspiring," said Leslie Hogg, Youth Liaison of Revelstoke's Stoke Youth Network. "The Summit was able to ignite something in each of us that makes us want to bring youth in our community together. We now look forward to creating fun activities that all youth in Revelstoke can participate in."
Columbia Basin Trust supports the ideas and efforts of the people in the Columbia Basin. To learn more about the Trust's programs and initiatives, and how it helps deliver social, economic and environmental benefits to the Basin, visit ourtrust.org or call 1.800.505.8998.