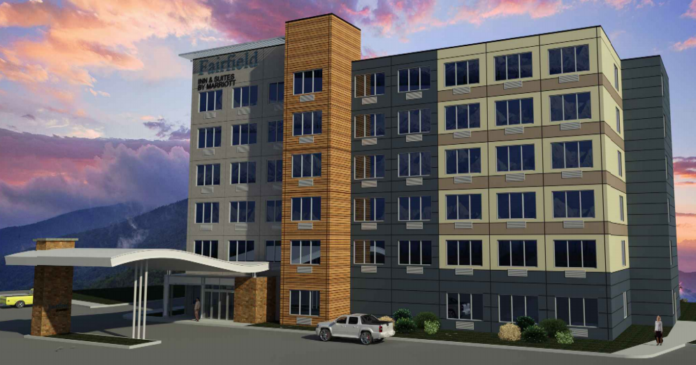 Looks like Revelstoke could see another hotel on the Trans-Canada Highway neighbouring the brand new Ramada Hotel. A 6-storey 87 room Fairfield Inn & Suites is being presented to the Advisory Planning Commission as well as seeking advice from council.
Where the Ramada rest now, a subdivision application has been made for the site, and the westerly 1.5 hectare portion of the lot, containing the Ramada Hotel, its parking facilities, and future commercial retail unit development is to be separated from the parcel leaving the remaining 1.3 hectare portion on the eastside available for the new hotel.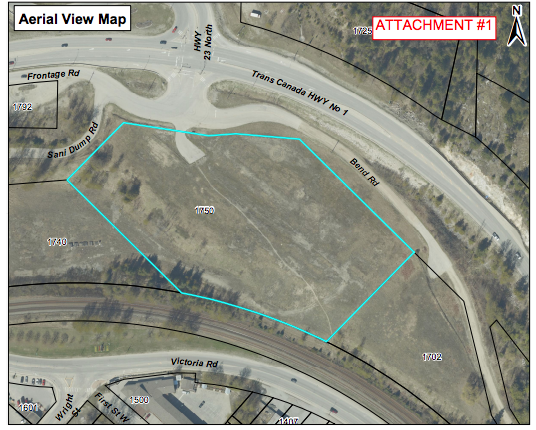 One concern that arises every time there is a new building concept is parking. Being the vast mass of space, parking will not be an issue as the application has included extensive parking facilities. Accommodation is made for a future drive-thru commercial retail unit on the north side of the site, which will be reviewed under a separate Development Permit application.
As far as aesthetics go, it will be similar to what the Ramada looks like, a definite unique look and difference, but of the same craftsmanship and quality one comes to expect. The proposed hotel structure will utilize modular construction, assembling prefabricated units that are individually constructed off-site. Each unit is made of poured concrete and transported on flat deck trucks and installed with crane equipment.