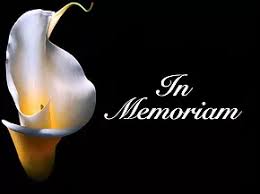 It is with great sadness we announce the passing of our beloved mother and grandmother, Edith Esther Belinski.  Edith passed away peacefully at the age of 94 on January 10, 2018 at the Hardyview Lodge at Boundary General Hospital in Grand Forks, B.C.  Her daughters, Linea and Michelle were at her side.  Edith is survived and lovingly remembered by her five children: Wayne (Betty), Linea (Gary), Michelle (Peter), Michael (Christine) and Victor, her nine grandchildren, and 16 great grandchildren.  She was predeceased by her husband Toby, son-in-law Alex and daughter-in-law Louise. 
Edith was born on April 27, 1923 in Midway, B.C. to Oscar and Esther Johnson.  She married her husband Michael Peter Belinski, aka "Toby" Belinski in Revelstoke, B.C. in 1950 where they raised their family of five children.
Edith helped her husband run the family City Transfer trucking business along with raising her five very active children.  She was an avid member of the Moose Lodge, the Legion and other organizations volunteering her services whenever she could.  She loved to sing and dance with her husband at community and Lodge events where many good times were had.
One of Edith's greatest joys was spending time at the beloved family cabin on Okanagan Lake where family and friends gathered for over 40 years.  Until the last few years of Edith's life she lived a vibrant, active, and fun filled life which her family and friends were the center of.
We would like to invite all friends and family to help celebrate and remember Edith's life.  There will be a graveside service on Saturday June 9, 2018 at Mountain View Cemetery, Revelstoke at 12:30 p.m. followed by a tea at the Revelstoke Senior's Centre at 1:30 p.m.
In lieu of flowers donations may be made to the Alzheimer's Society.