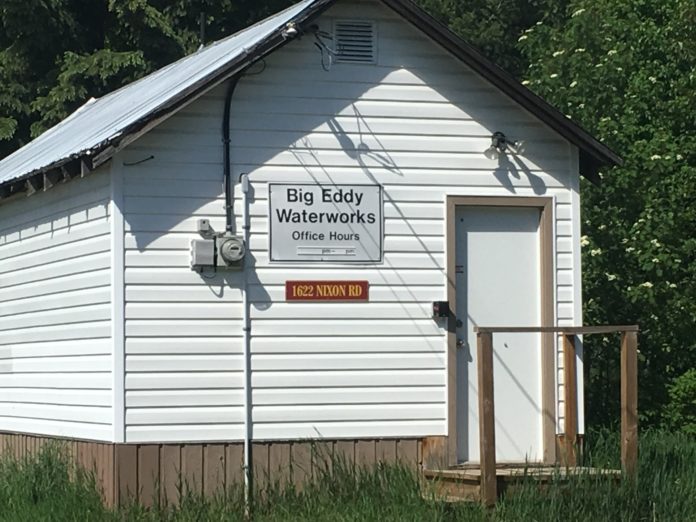 Phase 2 for the Big Eddy Water upgrades will now be moving into a 1.8km water-main replacement including associated services, fittings, and 14 fire hydrants as well as roughly 175m of directional drilled water-main. It appears that General Assembly Excavating out of Salmon Arm will be taking on the task as they came in with a tender price of $1,629,584.51 (excluding GST).
The City invited contractors to snag up the somewhat controversial upgrade and the tender period closed at 3:00 pm on May 2, 2018 and a public tender opening was conducted in City Hall.
This project was approved and funded by both the Provincial and Federal Government with $3,785,354.00 and the remaining third $1,892,677.00 from Big Eddy residents through a parcel tax.
In 2016 and 2017, a total of $3,139,040.00 was spent, leaving $2,538,990.00 remaining for the project.
In a report to council, Engineer Mike Thomas wrote "As was explained at the start of the Big Eddy Water upgrade project, the scope of work to be completed was dependent on the prices available through tenders. While the scope of the whole upgrade project proposed by WSP in 2015, (previously MMM Group) showed completion of almost all of the mains in the Big Eddy, escalating construction prices have impacted the work able to be completed."
The tender price for both Phase 1 and Phase 2 higher than estimations of the City  Engineer, a re-evaluation for the remaining funds may be needed to ensure the best use of the dollars left for both the residents and the businesses of the Big Eddy.
"This may require negotiation of the included work in Phase 2 after award, staff and the consultant will aim to complete the most critical works in the project plan, however, there will be works that will not be able to be completed with the available funds."
If council approves the City's recommendation to use General Assembly, the hopeful completion time frame will be the end of October of 2018.