"Sex and golf are the two things you can enjoy even if you're not good at them"- Roy McAvoy, Tin Cup (1996).
The Revelstoke Golf is a majestic sight from the gorgeous aerial shot that was recently taken for their publicity campaign; it sums up the beauty the course has to offer, as well as the unique landscape the course provides.
From above it looks perfect, ready to swing that club with ease and drive that Titleist deep and long across the par 4, however, the ground level is filled with paper work, marketing and a steady struggle of creating unique ways to draw the travelling public to stop and play a round on our hidden gem.
With a winter that is dragging its feet out the door, hitting the greens seems to be a distant wish but General Manager; Dean Jackson is hopeful and aiming for a late April start to the 2018 golfing season.
"I am optimistic for a third or fourth week start in April. We are pushing the start based on
weather, we do have a foot and a half out there still, but we do have snow blowers out there as well as a bobcat to help clear a path to the greens."
The Revy Rider Club have donated the use of their Bobcat to create roads to get to the greens to ensure that the product that was spread in the fall, which has a life expectancy therefore the greens must be uncovered by a certain time to prevent disease.
For those gearing up for the spring swing season, Jackson noted that the club has been clearing the underbrush to make it more player friendly for those that end up near the trees; they will have a clear area to swing out.
"We have raised the canopies of the trees, but we don't have the capital to take on any major projects at this time, we are doing better but we are still technically poor. We do have plans in place to continue our growth of moving forward."
Jackson did mention that while membership in town is generally very good, the green fees of 2017 had a generous spike from 2016. With the marketing push they did last year with funding from the Revelstoke Accommodations Association and Tourism Revelstoke, they were able to reach out a little further than in previous years.
"I was able to go to the Golf and Travel Show in both Seattle and Calgary in March. The Calgary show had over 5400 people enter the show, so it was great exposure for us."
The travelling public in the summer are usually headed east to west and Calgary and Edmonton area is a huge target audience for the Revelstoke Golf Club. The club does keep records of where people are from when they sign in and it seems as if a good majority are from Alberta as well as Washington and Oregon. In order to capitalize on the east to west travellers, Jackson has been working with Golden Golf Club, Talking Rock Golf Club (Chase) and Kamloops Golf & Country Club and created a Trans-Canada Pass which is 1-round pass for each course for $200, which breaks down to $50 a round.
Revelstoke has the cheapest green fees in the surrounding area, the Okanagan, Shuswap and even Golden are more expensive than our local course. Even without the pass, the cost to have a round on our inspiring course is very cheap.
"At this caliber we are the cheapest, we have low fees and great twilight rates as well."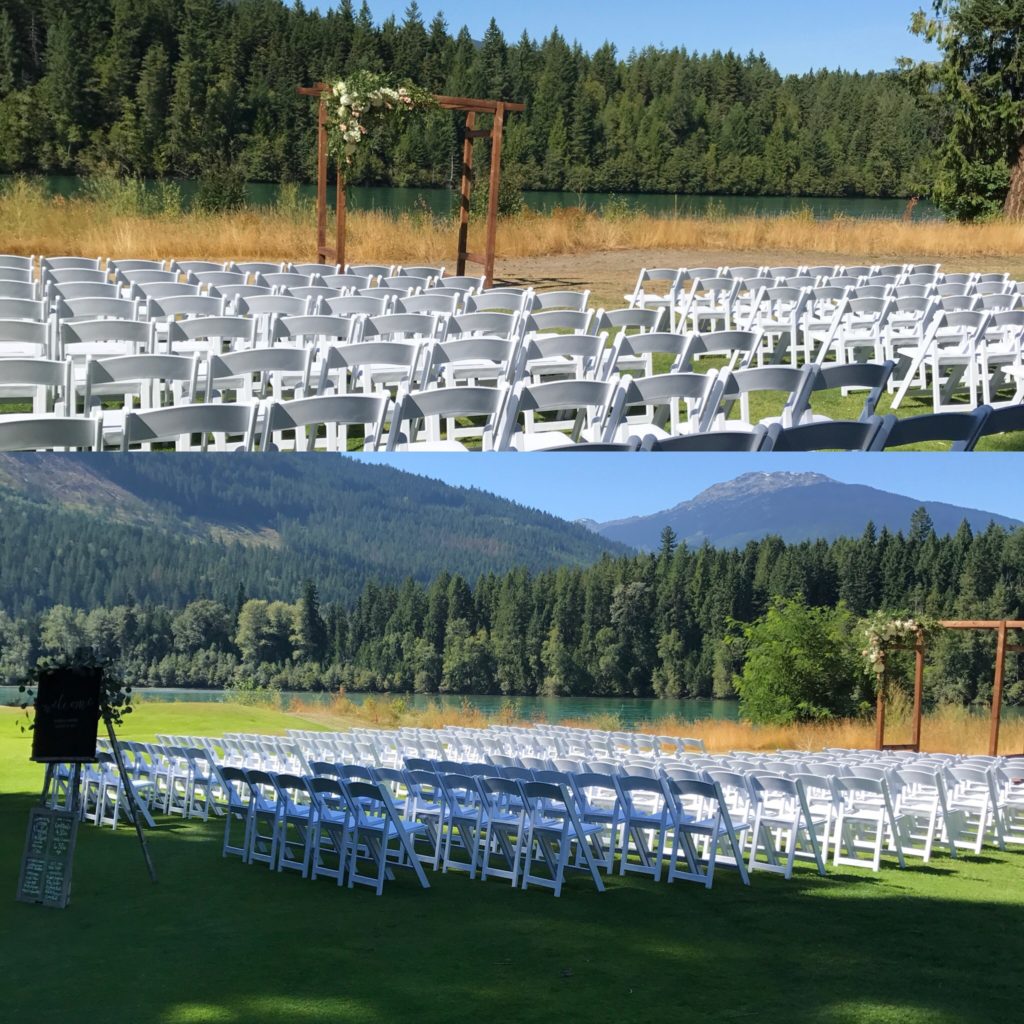 The course rests alongside the Columbia River, a picturesque backdrop for a gorgeous outside wedding. There is a designated wedding site which is located at the 10th tee and this year so far, there are three weddings booked. Jackson would like to see more weddings at the location and welcomes anyone to talk with him about what the options are.
Another positive for the club was the well received Juniors Golf Program. In 2016 only 16 youth were apart of the program and in 2017 it jumped to 117 students. The free instruction on Monday evenings brought 30-50 kids to the range every week. While the space is not necessarily big enough to fit all the kids, Jackson was willing to make it work and not deny any kid the chance to find out if golf is a game that belongs to them.
"I was blown away by the Juniors Program. Just to be able to give the kids the right start to the game is the whole purpose. I couldn't walk down the street without being stopped and told how awesome the program was, which was very cool to me."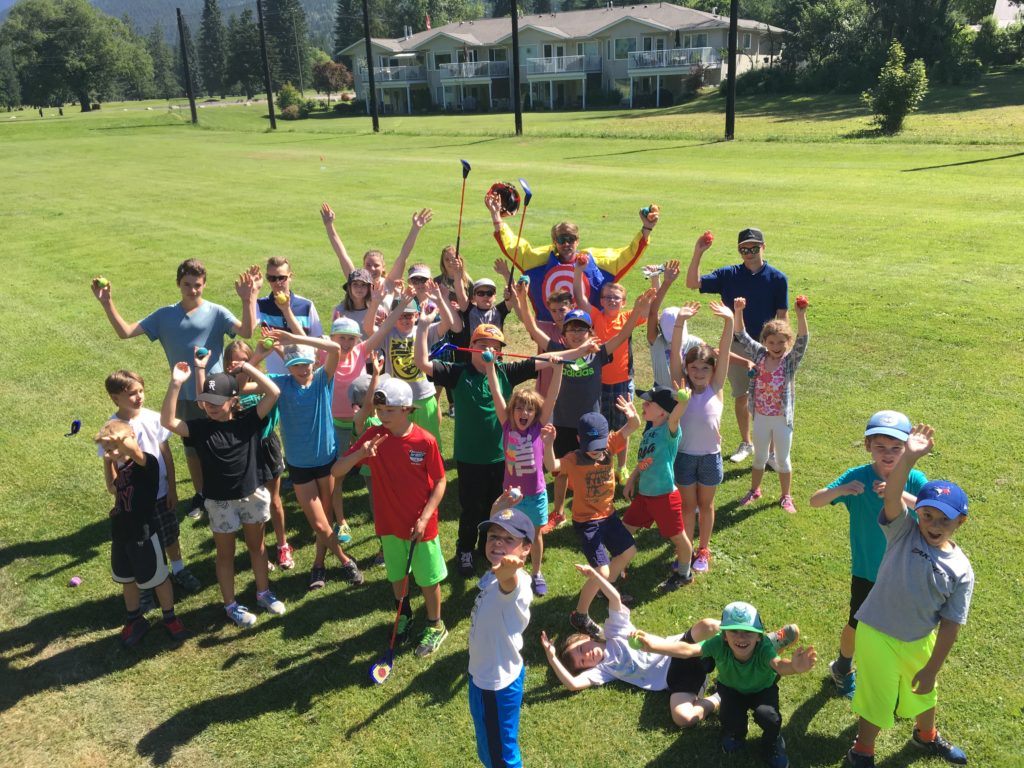 In May, Jackson will be bringing in Ping, Cobra and Taylor Made for demo days for the local golf enthusiasts. All three companies will be bringing in their master fitters for those that are thinking of a new set of clubs as well as all of the equipment for the 2018 season available for anyone who would like to try any of the new products.
Ping and Taylor Made will be here Wednesday, May 9th from 10am-2pm
Cobra will be here on Sunday, May 13th from 11:00am-3:00pm
For those that want to be fitted an appointment must be scheduled but this comes at a savings as a usual fitting can cost upwards of $100-$160 at a larger golf centre, but there is no charge to be fitted during demo days and no obligation to buy.
"No charge fittings are a service I am able to provide. If anyone does buy them here, if something goes wrong, hit a rock and break your shaft- I will take care of it. I will be the one who deals with all the warranty issues."
Jackson has high hopes for this season and when asked what his overall goal for the 2018 swinging season is he had a challenging, but reasonable goal in mind.
"Ultimately we would like to be self-sustainable. In order to achieve that goal we would probably need to grow an additional 1000 green fees, which I think, is doable. That would equate to roughly $80-$90K."