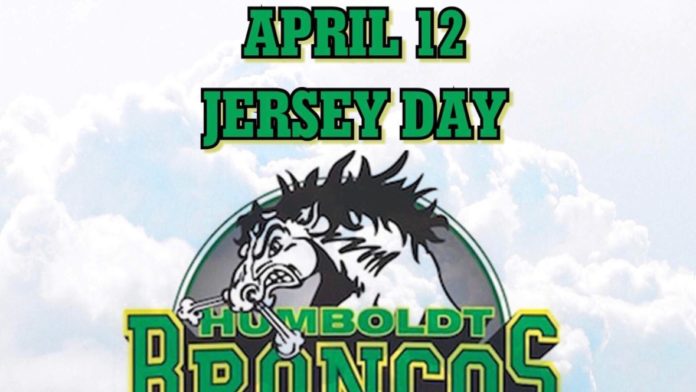 The tragedy that struck the Humbolt Broncos has echoed throughout our nation. This horrific crash resonates beyond the walls of the hockey arena and everyone is affected by this incident in some way. Many of those that have a history in the hockey world are reminded of the times they too sat on a bus for a long stretch ride to another community for a game, perhaps even of a close call or an accident they experienced in their life.
Others who are not in that world, are just as affected by the tragedy. It doesn't take a hockey fan to have a drop in the stomach or a wounded heart to feel the deep gash this has created. Those from all over the world are reaching out to share and express condolences and are sending thoughts and prayers at this time.
With this accident reaching international coverage, it is hard to imagine that those in charge of highways are not aware or affected by this accident. While the circumstances of the accident are yet to be revealed, it is safe to assume that this horrible accident should be an eye opener for the highway departments in every Province. The investigation is underway and no conclusions have been solidified.
This accident certainly rings true to our area. The stretch of highway our Grizzlies (as well as all community members) take on a regular basis are treacherous. It is always a gamble on a good day let alone a dicey one.  This accident would naturally cause all of us to think about driving our dangerous roads, including Coach Ryan Parent.
Coach Parent sent a letter to the Revelstoke Current about his feelings on this tragedy.
"I write this one with a heavy heart. It hits close to home.
I am from Saskatchewan, Having been a coach in the SJHL, I have driven that highway many times.  I have had the pleasure of working with one of the players on that bus; fortunately he was one of the lucky ones who survived. Coach Darcy Haugan was a colleague, a friend and a great man. It extends all the way to Revelstoke as Assistant coach Darren Komonoski's hometown is Humbolt. He too, feels this traumatic circumstance.  Humbolt is very similar to Revelstoke; it's a small town with a junior hockey team that is treasured by the community that continues a rich tradition and a proud history.
We in this sport, live on the bus. Cold snowy nights, Seat by seat, strewn with criss-crossed legs, trying to find that one comfortable spot at 2:00am. It doesn't matter, we'll find a way, we love this sport, its hockey and it's everything to us. The Revelstoke Grizzlies had over 35 road trips this year including our playoff run. Many of the return trips run into the early hours of the night arriving at 3 or 4am. We live this every day. I can't imagine the pain those families are feeling, our hearts go out to you. Hockey in our country is more than a sport, its family and we care.
Thank you, Don Watt and Glen Richardson for keeping us all safe over the years behind the wheel. 
Hockey is not only a team sport but it is family. On behalf of our players, staff, volunteers, billets, sponsors and fans, stay safe, treasure each day and think of Humboldt. We all pray for you."
A Humbolt resident created a GoFundMe Campaign for $2-Million Dollars and reached $1-Million in less than 24 hours. As of today, the total is $4,849,114 of $4.0M goal.  The campaign is still open and still growing.
For many of us, we feel the hurt and want to participate, contribute or show love and support. There is one way to be a link in the national chain of connectivity and support. A group of Langley hockey Moms have launched a campaign to show this solidarity.
On Thursday, April 12th, Canada will be wearing a hockey jersey to show support. While it may not be a Broncos jersey, the idea behind it is that you can be supportive and be thinking of those families you never met simply by wearing a an article of clothing that is connected to the sport.
The group that came up with this idea are hoping it will reach a national level to express the love and support everyone across Canada is exuding.