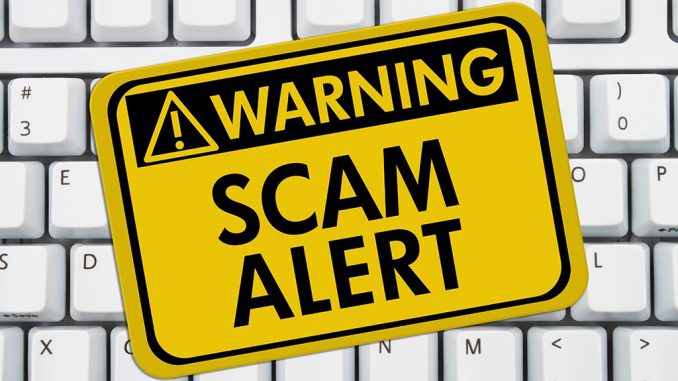 By S/Sgt. Kurt Grabinsky,
The Revelstoke RCMP have noted a dramatic increase in the number of reports of attempted fraud or successful frauds either by phone or social media within the community recently. Several victims have contacted the police to report that they have been the victim of either identity theft, fraud, or both. Some have resulted in the loss of large sums of money.
Recent reported frauds, suspicious phone calls and scams include such examples as phone calls where the caller advises that they are with the Canada Revenue Agency or CRA. The caller has been advising that they are either conducting an investigation and require your personal information to verify the tax account, or that they are demanding payment immediately. They often threatening that if payment is not received, there will be police involvement. The caller is often very aggressive and becomes threatening.
A recent situation where callers are identifying themselves as Telus employees, requiring an update of personal information has also been making the rounds. Again the best option is to contact the agency or business directly to confirm the legitimacy of the caller. Do not accept the number they provide as the best means to confirm their affiliation with that company!
There are many versions of these scams, and the noted examples are only a few examples of what has been reported to the police.
The police can confirm that the CRA does not operate in this manner. Police involvement is an absolute rarity in tax enforcement and a person usually "knows full well" if they have committed a tax fraud or owe monies. Confirmation with the RCMP of such action is the best way to confirm the legitimacy of such a call.  
The RCMP are therefore warning the public to be aware of these types of calls and scams. We suggest that the public contact the Revelstoke RCMP at 250.837.5255 if they receive such a suspicious call where they may have been a victim of fraud. It is also recommended to never provide personal information to someone who calls you. No bank, legitimate agency or police department works in that manner.
The following sites can be excellent resources to prevent fraud or determine if you have been a victim of fraud:
http://www.rcmp-grc.gc.ca/scams-fraudes/index-eng.htm
http://www.antifraudcentre-centreantifraude.ca/index-eng.htm
https://www.canada.ca/en/revenue-agency/corporate/security/protect-yourself-against-fraud.html
https://www.telus.com/en/bc/support/article/identity-theft-fraud