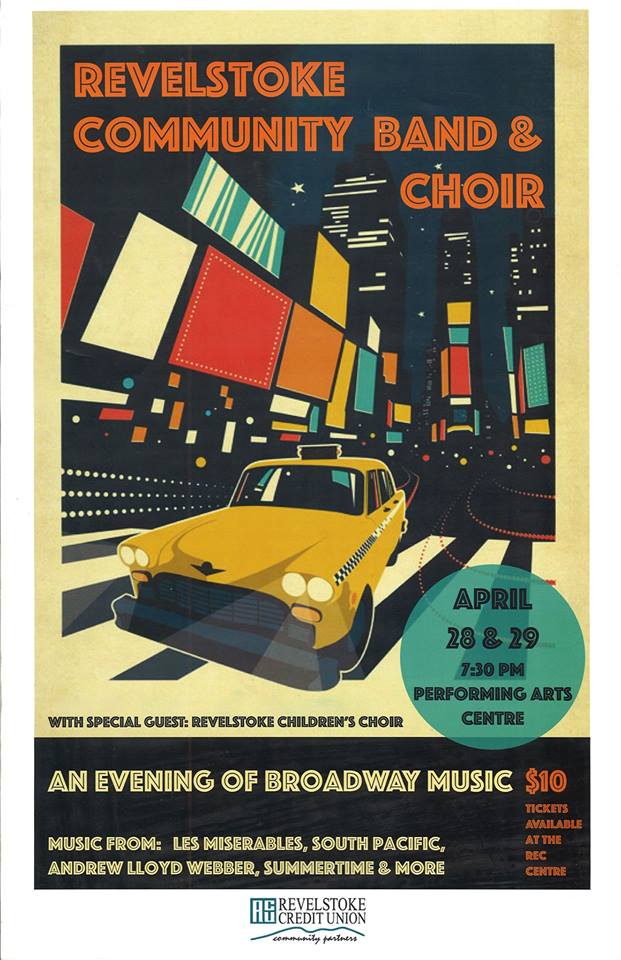 There are so many reasons to come to the Community Concert this weekend on Saturday and Sunday April 28th and 29th that we decided to go to the streets to see what the TOP 10 REASONS are for coming out to An Evening of Broadway Music! Maybe these are some of your reasons, too!
#10) Jason Stevens is singing a duet and Clara Maltby is dancing.
#9) Your shortest friend will look really tall standing on risers.
#8) It's a cheap night of entertainment. [Who are they calling cheap?!]
#7.5) There will be dancing with umbrellas.
#7) You will see someone you know on stage. Probably at least five people.
#6) This program of favourite music from times past will arouse your fondest memories of the great movie and stage productions where the music originated.
#5) Every seat in the theatre is a good seat (they all have cushions!).
#4) We loved the December production!
#3.5) Did we mention there will be dancing?
#3) My niece/dad/daughter/friend/mom/husband/cousin/sibling/teacher/neighbour/nephew/son/wife/co-worker will be performing.
#2) This is the first time a joint production of this magnitude with the gifted Band members and the Community Choir has happened.  You don't want to miss it! Plus, everyone will be talking about it next week and you don't want to experience FOMO [fear of missing out]  
#1) Because sharing the experience of live music, people singing and playing instruments together, brings joy!
And the #1 reason why each of us is doing this is… because we LOVE music! 😍♫
If you don't have your ticket yet here are the details:
Tickets are $10 and are available at the Revelstoke Community Centre or at the door on the night of the performance.
When: Saturday April 28th @ 7:30pm and Sunday April 29th @ 7:30pm
Where: Performing Arts Centre
What: A Night of Broadway Music
OR win a pair of tickets by emailing the Community Choir at staciebyrne@gmail.com with your reason for coming to the Concert.  You can comment on our Facebook post, too!