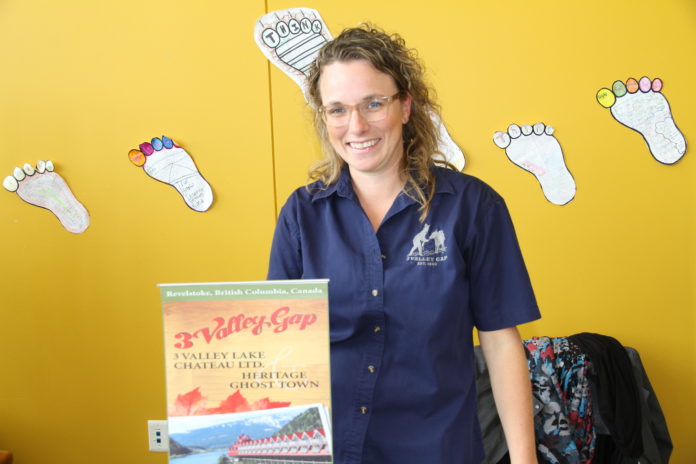 Revelstoke is a unique community in which most long time locals always knows of someone looking for an employee. Many of the business owners in town are open to sitting down with a student and giving them a shot at their first job.
From the local pharmacies, food joints along the highway and the grocery stores, many students are making a few bucks for their extra curricular activities and personal interests.
Work BC has a job fair for those looking for work in Revelstoke one or two times per year. Many people fill up the work centre at 117 Campbell Avenue and find themselves on a new journey in a new career. While students are not excluded from the usual job fair, many positions are catered to an older demographic.
Revelstoke Secondary School and Work BC teamed up to bring a youth oriented job fair in which students could find a job now and information for the future.
Principal Greg Kenyon was thrilled at the concept and was excited to see thirteen different businesses showcasing what they are looking for in a student employee.
"kids could potentially get a job today, and that is awesome." a proud Kenyon stated.
The businesses in attendance were:
Tim Hortons, Revelstoke Mountain Resort, Sandman Hotel, Williamson Lake Caretaker, Peak Axe Throwing, Coast Hillcrest Hotel, Railway Museum, 7-11, Denny's, Starbucks, Home Hardware, Save-On-Foods & Three Valley Gap.
As an addition to the event,  Interior Health, Step ( Skilled Trades Employment Program) and the local RCMP were set up for students to inquire about career opportunities for after graduation.
A well attended event as well as options for future careers as well as a job for today.