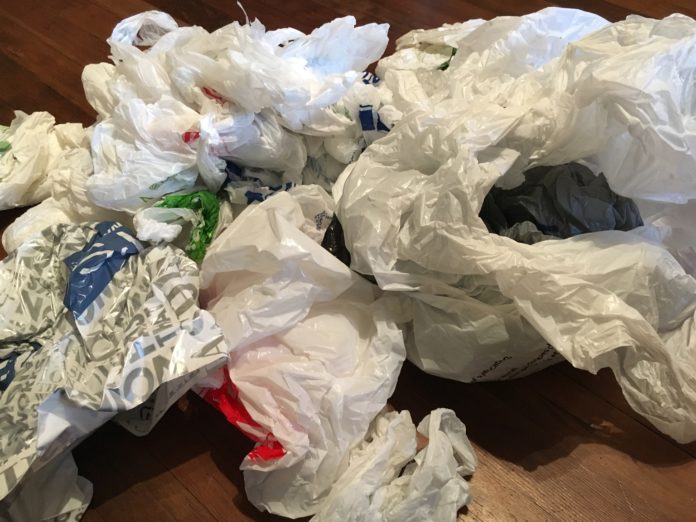 How often do you bring in your own bags when you are at Southside Grocery, Save-On-Foods or even visiting Vince at the Big Eddy Market? City staff are recommending that the Environmental Advisory Committee investigate the notion of reducing or banning single use plastic shopping bags in Revelstoke.
The Environmental Advisory Committee (EAD) is designed to bring to light innovative ideas, advice and recommendations to the City to achieve the environmental objectives that are laid out in the Official Community Plan (OCP). The committee feel that this is a step in the right direction and that it will assist with promoting environmental citizenship in the community.
The use of plastic bags has been a hot topic across Canada and in the United States. Single use shopping bags are a huge waste of resources as well as are an unnecessary waste in the landfill. Of course, there are deeper issues with plastic bags when it comes to marine life and the horrendous impact it has on sea creatures.
A good overall concept, however, can the City of Revelstoke actually ban the use within the community? The committee would like staff to explore this topic further, however, with the overwhelming workload in City Hall, the EAD would like Council to request the committee research the topic on more detail and bring back recommendations at a later date.