Ginger Shoji has been pounding the pavement raising funds for the Spirit Warriors, which is a sister club to the Dragon-boat Society. Ginger being Ginger, felt that everyone needed to be a part of the walk to Italy and took it upon herself to raise the funds to help those that may not have that disposable income because their money went to treatments and trips out of town to doctor appointments.
Ginger made a mountain of cookies that were dubbed "Ginger's Bras". If you are thinking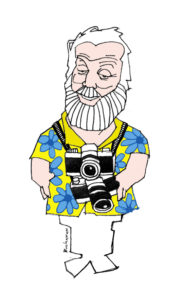 they were bras, you would be correct! She was hoping for $1000 and would up with $3,500! Thank you to all who love sugar cookies and sponsored her quest!
To me, this is worthy of a Rooney Grin.