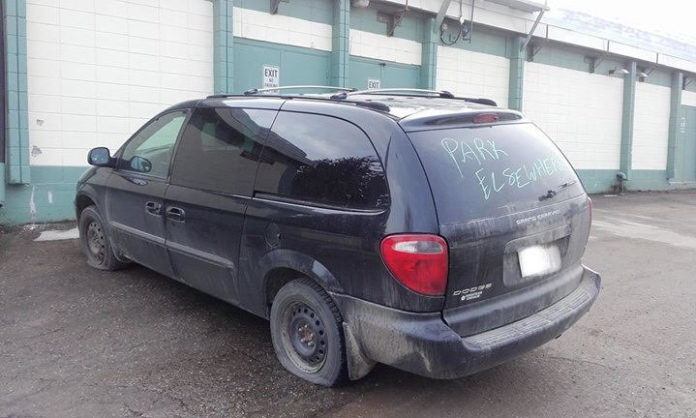 A late 2000's Dodge Caravan was parked out side of the Forum along side wall where parking is usually available except for a busy evening at the rink.
Sometime between 4:00pm-5:00pm on Tuesday, March 20th a vandal punctured the tires with a knife leaving them completely flat as well as tagging the back window with a green marker with the words "PARK ELSEWHERE".
If anyone has any information on the matter to contact the RCMP Revelstoke Detachment.