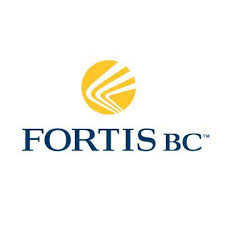 FortisBC has received approval from the British Columbia Utilities Commission (BCUC) to keep the cost of gas steady for its natural gas customers. As of April 1, 2018, FortisBC customers will see no change to the cost of natural gas on their billing statement. Revelstoke customers receiving piped propane will see a decrease to the cost of propane. This is welcome news, as Revelstoke customers have not seen a decrease in the cost of propane rate since October 2015.
 "While April is typically a time when many costs and rates in other sectors are increasing, the cost of natural gas is not," said Diane Roy, vice-president, regulatory affairs at FortisBC. "Natural gas is an affordable and versatile option to heat your home and water when compared to other energy choices in B.C."
Every three months, FortisBC reviews the cost of gas rates with the BCUC to make sure rates passed on to customers are fair and competitive.
As of April 1st, 2018 Revelstoke residential customers will see a decrease to the cost of propane rate from $12.679 per GJ to $11.022 per GJ.  Based on an annual average consumption of 50 GJ, this works out to an overall decrease of approximately $83 for a full year or eight per cent.