Community Connections Food Bank (CCFB) has always been built around a solid foundation of hard working staff as well as many volunteers that help keep the program running smoothly. They are a very busy group 12 month of the year and if there is a way to make their busy days run with ease, then of course they should, however that usually means an upgrade of hardware, instruments and operational gear. The good news; CCFB has received a grant for $52,366.00 to do just that.
Food Bank of B.C. was given a $10 Million dollars by the Provincial Government and dispersed among the food banks (for those that applied) across the province to help expand and grow food banks on a local level. The funding is to help food banks expand their perishable food item section, but not to actually purchase perishable food items. What the food bank can do is purchase operational tools to help that process along such as an industrial sink, walk-in-cooler, rolling racks, plastic bins, floor scale and a pallet jack; which is exactly what the CCFB purchased.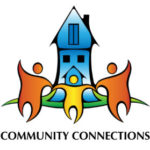 Food Bank Coordinator Patti Larson shared, "We future bought for when we have a building, we are planning ahead."
"Everything that will set us up for a future commercial operating kitchen facility" The Community Food & Outreach Coordinator, Jenna Fraser stated.
The grant was given to expand the perishable food program, and the food bank is in a bit of a catch-22 as the funds are specifically for this type of expansion, however, the group/program is growing out of the space that it currently resides in. The commercial apparatus that was purchased must remain in storage until the time comes that a proper space can be set up.
"With these grants, it is better to jump on them and utilize them, especially with a big push through Food Banks B.C. that it (the grant) is to help increase perishable food donations (refrigeration and storage capacity) ." Fraser shared.
Buy pre-purchasing these tools, it will allow for a strategic plan to be built around the fact that they do have the proper commercial appliances that are ready to be used to expand the program. This fund helps numerous food banks across B.C. and while Revelstoke has already been ahead of the curve with a food recovery program, many other communities were not able to be as active with that program; these grants allow for food banks across B.C. to expand according to what their market needs.
Food Recovery Program is a relatively new concept to food banks and they are all trying to discover new ways to increase their food access points through food retailers, grocery stores and farmers markets. Revelstoke has been instrumental in implementing a more health conscience program that is a daily process with pickups at Save-On-Foods, Southside, Tim Hortons, Starbucks, Farmers Market as well as private retailers. In 2017 alone, the program recovered over 100-thousand pounds of perishable food items.
"We are seeing perishable foods like bread, meat, dairy and readymade meals from the heli-lodges that they have created and freeze it for us and bring it in.
CCFB was also granted a Capacity Grant from Food Banks Canada and Wal-Mart Canada to the tune of $2,900 towards the enhancement of equipment in which they purchased smaller than the norm shopping carts and new sturdy, light-weight folding tables. While the $52k was spent on industrial kitchen items, that grant is based on nutrition as where this grant is based on access to clients and equipment upgrades.
"Many of the clients have mobility issues, people who walk with a cane and need to depend on something to lean on or those with kids and baby, they can put the baby in the cart, load up the food and volunteers will help them take the food out to their vehicles."
A client choice model has now been put into motion at the food bank, where those that use the bank can choose what they prefer rather than a pre-built kit that doesn't necessarily suit the family needs. This allows for a discussion with the clients on how to utilize the foods presented and unique ways to cook items that otherwise may be rather boring such as a can of kidney beans.
"I have tried to create a recipe station so as they are going through, we can show them how to utilize leftovers.  I will put out different recipes on how to utilize black beans, which we see a lot of but they are such a good protein source, I will put out recipes on how to make certain chilies or bean salads."
The CCFB is currently working with Interior Health to create a nutritional report card, which will be a way to evaluate the donations they are receiving and what they are giving away and capture where the nutritional value is at. They are also looking at developing a nutritional based philosophy as to what they will accept for donations.
"We are known as the food organization in town so we need to lead by example." Larson agreed.
A rather exciting program that potentially could become a reality in Revelstoke is having their own Garden Guru. They recently applied for the Garden Plus Grant from Food Banks Canada which would allow them to hire an individual to build, manage a garden specifically for production for the food bank that would operate April through October.
The Plant a Row, Grow a Row in partnership with Compost Council of Canada will be coming up as soon as spring is sprung. The food bank is asking those that would like to donate a portion of their harvest, or have an extra row to plant for them, it is very much appreciated.
Both Larson and Fraser are thrilled of these grants as well as the many volunteers that help throughout the year and all of the sponsors that step up to the plate.
"We are so fortunate to have not only an amazing community who provides us with much needed support but to have such generous sponsors who help us provide the most for our community's vulnerable citizens. A big thank you to Food Banks BC, Food Banks Canada, and Walmart Canada for helping us grow!"