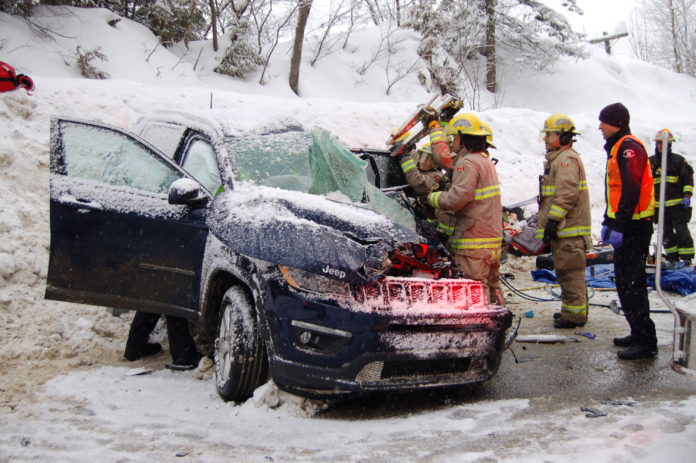 By Staff Sargeant Kurt Grabinsky,
On Sunday February 25, 2018 at approximately 5:00 pm, the Revelstoke Fire Rescue Service, BC Ambulance Service, Revelstoke RCMP and RCMP Trans Canada East Traffic Services responded to a motor vehicle collision on the Trans-Canada Highway, approximately 1 km east of Revelstoke, BC.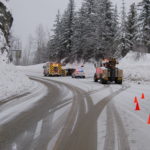 The collision occurred between a commercial tractor trailer, registered in Ontario, and a SUV, a rental from Alberta. The trailer being hauled by a westbound commercial semi, crossed the solid double line and obstructed the two eastbound lanes. An eastbound SUV collided with the trailer. The driver of the SUV, a 33 year old male from Colorado, USA, was transported to Queen Victoria Hospital with non-life threatening injuries. Fortunately the two passengers in the SUV were not injured. The roads at the time of the crash had compact snow with slippery sections. The SUV was seriously damaged in the collision with only minor damage to the commercial trailer.
The Trans-Canada Highway was closed for less than two hours, and traffic was able to divert through the city of Revelstoke. The 52 year old male driver of the tractor trailer, from Quebec, was charged with Failing to Keep Right, contrary to Section 150(1) of the Motor Vehicle Act.