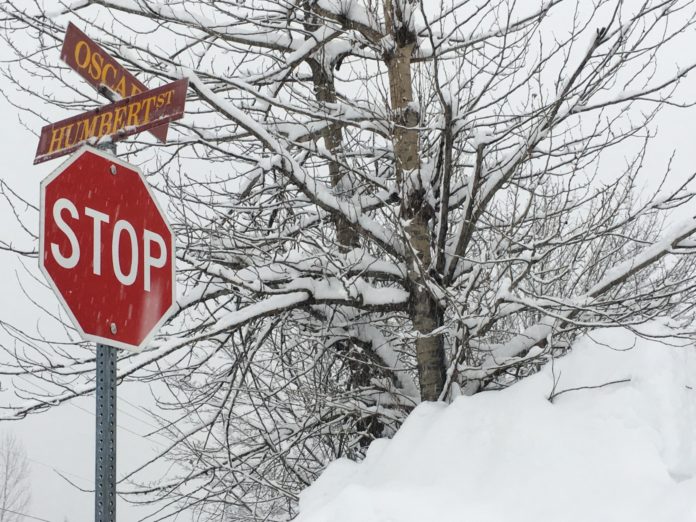 For many families and single individuals, finding housing in this market is extremely difficult. Not to say the issue is not beyond the walls of Revelstoke, it is a major issue all over British Columbia, but in our small-big city, many struggle to find a decent and affordable place to rest their heads at night. During our peak winter season, you can find camper vans parked throughout Revelstoke with travelers sleeping in them because they cannot find accommodation. Then of course, there is a bigger issue of those travelers coming to town during the peak season, paying the high rate in rent and those that live here 12-months out of the year struggle to find a clean and reasonably priced year round home.
The Revelstoke Community Housing Society is doing their part to help alleviate that issue in our market. They were successful with the 12-Unit complex on Oscar Street that is currently housing local families.
The one-year old society was previously a City committee, and is now its own entity that is seeking members. To be a member does not mean you are obligated to numerous meetings, in fact, there is only one meeting per year you are asked to attend; the AGM. The RHS is looking to add a new director to the board, someone who has experience as a treasurer.
The board currently consists of The Chair- Glen O'Reilly, Peter Bernacki, Pam Doyle, Bruce McLachlan, Michelle Polack, Michael Brooks-Hill, Ashley Logan, with Nicole Fricot as an advisory position and Councillor Aaron Orlando who is appointed by the City of Revelstoke.
Even with the success on Oscar Street, the demand for housing is still very much a prominent issue in town. In December of 2017, O'Reilly asked Council for a letter of support and that the City give land in trust to the RHS so they could apply for the next BC Housing and Columbia Basin Trust grant opportunity, which deadline is Thursday, February 8th 2018.
The City has allocated a parcel of land for the potential 21-unit apartment complex the RCHS would like to build. This new land lease is exactly the same in nature as the Oscar Street buildout. This project will be created with grants from both Columbia Basin Trust and BC Housing who will cover the bulk of the cost. The remaining amount will be paid for by having a mortgage and of course, the charging of rent. It will not come at the cost of the taxpayers of Revelstoke.
RHS Chair, Glen O'Reilly sat down with the Revelstoke Current to share more on the matter.  "It is totally self-sustaining. 21 individuals or couples could benefit from this new apartment complex and at no cost to us as local taxpayers."
The area in question is directly behind the BC Ambulance building, on Humbert Street. This 21-Unit complex will consist of 15-One Bedrooms and 6- Studio apartments. When it comes to these types of projects, BC Housing does specify the square footage of the living quarters, however the society is hoping to make the units slightly smaller than the minimum amount allowing for a more appropriate and affordable rent for the potential future tenants.
"We are at least 2 and a half years away from completion. This is, of course if everything works out, we get the grants, Development Permits and Building Permits would all have to pan out smoothly, but we have done our due diligence. The society has completed the needs assessment as required by BC Housing."
The RHS previously was granted $1.7 million to build Oscar Street row-housing. The funds came from BC Housing, CBT. The remainder was taken up with a mortgage and it has been doing very well since its inception. The Humbert Street project would be no different in concept and nature.  
"Creating affordable housing is not nearly as easy as one might think. You are dealing with provincial and federal governments, so it is a matter of getting all of the pieces in a row and in a timely manner. When you deal with governments they also have a tendency to move at a glacial pace." We currently have a really good board and with our projects to date and this potential future project we are growing into our own."
For those that feel this potential new complex would be of benefit to them or someone they know, please feel free to leave a comment below. This is not a scientific process, only the Chair would like to see who may be interested in this potential complex and will be monitoring the comments on this page.