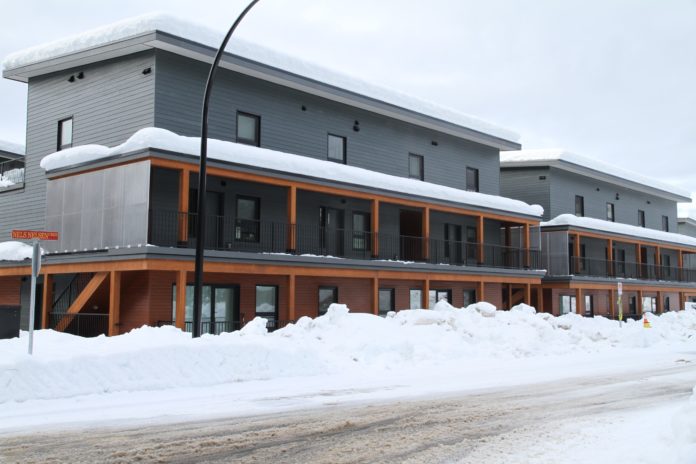 Developer, David Evans is steaming at the denial of his Development Permit application for Phase 2 of Mackenzie Village. The application was delivered to the City on September 15th, 2017 and Evans was recently given a letter indicating that his plans for the next round of building will not be approved as of right now.
"City Hall is not open for business.100%"
According to Evans, the City would like to see the area go under re-zoning as his changes differ from the MDA (Master Development Agreement). Evans explained that the changes are for the best as it actually is decreasing the density with the twenty-five thousand square metre pedestrian plaza that is to be located in between the two proposed apartment buildings to create an atmosphere for living.
"What they want is detailed engineering, ok, so after I provide it, they say it is way too much (detailed engineering). I am just spending money and getting nowhere. We now have 100 guys expecting to be working in April, as of now, they are all out of work. This just completely slows down the momentum." Evans told the Current with frustration.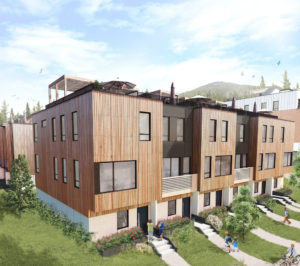 If a resolution could take place between now and the end of the month, perhaps a Development Permit may be granted, but a Building Permit is necessary to follow suit and that could take time.
"I don't see how I could get one. I put in an application for Camozzi bench in August of 2017 and it still has not been looked at. With the back log of 2017 applications, anything in 2018 is going to sit at the bottom of the pile."
Both Director of Development Services, Nigel Whitehead and Director of Engineering, Mike Thomas sat down with the Revelstoke Current to discuss the matter and stated that building permits for 2018 are moving along.
"Development plans from 2017 may be somewhat backed up, but 2018 applications are being reviewed. Start to end process it could be from 1-8 months. It is important to recognize that a Development Permit and a Building Permit are two separate applications."

While Whitehead recognizes the concern contractors and building supply companies have, he is confident that movement will be lined up by March and contractors should be able to execute their 2018 construction year as planned. 
In regards to the Mackenzie Village Phase 2 matter, Thomas explained to the Current the process.
"MDA is a contractual agreement and any changes that are to be made after it has been approved by Council, must still fall in compliance with the original MDA, which in this case could mean a re-zoning."
The  full area in question is roughly 60,000sqft, which is comparable to Alpine Plaza and the Lordco/Minh Tuets building combined. Both Whitehead and Thomas are in agreement that it is entirely possible for Evans to complete his ambitious goal, it is just a matter of re-zoning for what the new changes are or sticking to the original MDA.
"We are working with the client to approve the original master plan that was approved by Council and was clear to the community what it was to become during the public hearing process." Whitehead stated.
Zoning is a complex issue. It is not as simple one may think, zones can have sub-zones which can ultimately determine whether or not construction (under that particular MDA) can continue forward, ultimately slowing outcome of the overall project. The changes that were presented would need Evans to rezone the lot, even though it is commercially zoned and what he is proposing is still in fact, for commercial space and use.
It was in March of 2016 that a public hearing took place about Mackenzie Village which had people coming out in droves to hear the outcome. If a re-zoning application is put to Council in the future, this could potentially mean another public go around for the developer.
Addition:
Developer, David Evans added a few notes to the Revelstoke Current.
"I have moved the sub-zones around, which I am allowed, however I have not changed the MDA. That is their interpretation. We have not moved away from the MDA, we are repositioning the sub-zones to operate as we are in real design."
Evans noted he is not building more in the sub-zones, only moving them around, and density is less than originally planned.
"The commercial space has always been included and by the time Mackenzie Village is done, we could have 3000 people there. Where are they supposed to shop? The addition to plaza is not a change. What we are proposing is fully compliant within the MDA."
The size in comparison to Alpine Plaza would be at full build out over a five year period, not for for phase 2 in its entirety and can change. There are maximum sizes that can limit size and style, which would exclude a big grocery store or pharmacy. The commercial spaces would be in line with more retail and coffee shops and food services.