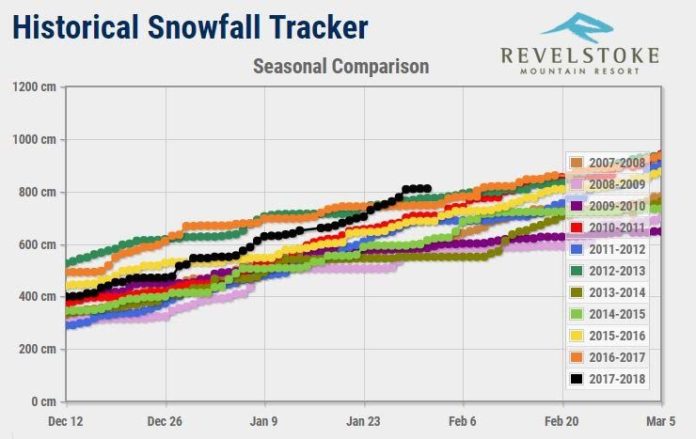 Does it feel like you are shoveling your drive way or walkway a lot more this year than previous years? That's because you are!
Revelstoke has seen a heavy snow fall this year, in fact according to the Revelstoke Mountain Resort Historical Snowfall Tracker, we have had the most in about 10 years!
It was in 2016 that the last snowfall was in early February, many sore backed "shovelers" were thrilled while those that live for the thrill of the hill could have been left disheartened.
Based on the 2017/18 black line, I would say it looks like the winter of 2016 is not in the cards, the snow trend is heading up, up, up!