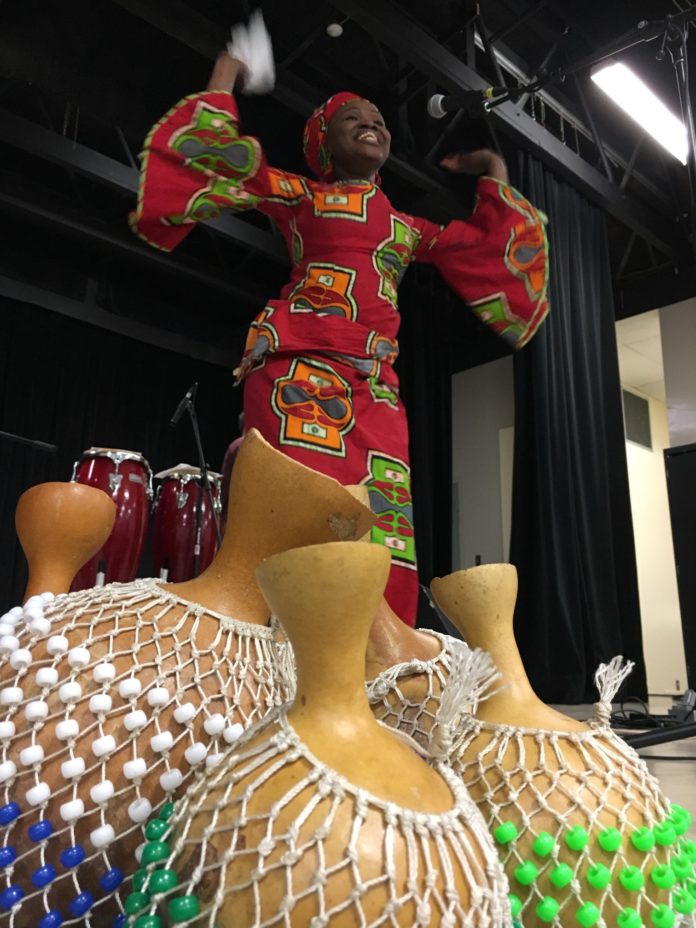 The 9th annual Carousel of Nations was a great success with many families and friends congregating at the community centre to socialize, learn and eat!
This years layout was very well thought out. With the performers on the stage, it gave room for the little ones to get a little silly on the dance floor (and a few parents!) and those wanting to eat and watch, were able to as well.
There was no shortage of food as W.K. Gardens, Minh-Tuets Bistro, Aboriginal Society, Sakura Kitchen, Restless Nutrition, Paramjit's Kitchen, Kevin's Kitchen and Groupe culturel francophone de Revelstoke were all serving food to long line ups of hungry locals and visitors.
The Revelstoke Highlander Pipe Band kicked it off (its always nice to start any event with the glorious bagpipes!) setting the tone for the afternoon.
Kokomo was fantastic. The adults loved it and the children were absolutely entranced with the music and bright smiles and dancing, and they too were drawn to the beat right in the middle of self created dance floor.
When it was time for Dallas Arcand to hit the stage, the locals were ready to see a show, and that is what they got! Arcand's natural talent with hula-hoops and hand-eye coordination "ooed" and "awed" the onlookers.
The Macpherson room was also utilized for a more quaint, calm and collected area for those that would like some entertainment but without the large crowd and hustle and bustle of the line ups. Russian folk singer, Anna Finn, Belly Dancer Aleta Salmon and Denis Severino were filled the room with talent.
With the Revelstoke Multicultural Society running a tight schedule and extremely organized group of volunteers and coordinator the show wrapped up 15 minutes early- which is always nice for those with kids that need to get home!
A job well done by Briana Sadler and Keri Knapp as well as the many volunteers that give up their time to make a wonderful community event that celebrates all walks of life.