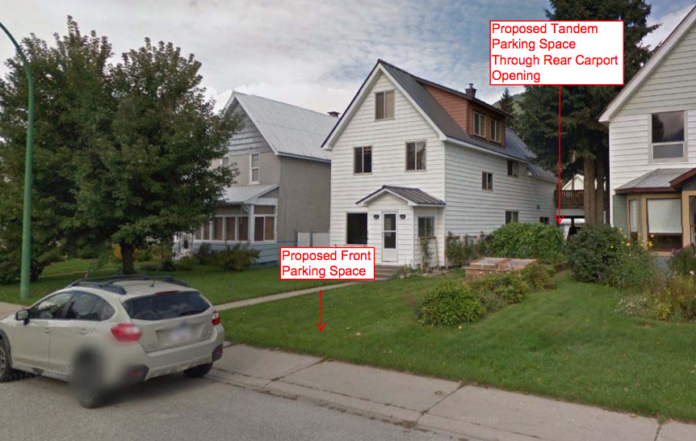 Vacation Rentals have been a topic of groans and moans for quite some time, not just in the community of Revelstoke, but all over British Columbia.
Many locals that are living in the downtown core struggle with the notion of having a vacation rental next door to them. Some are hesitant because of noise pollution, random strangers coming and going from the property next door and also, parking. Parking issues in Revelstoke are a regular discussion at the local coffee shops. For the most part, many are unhappy and find that it is a struggle to park in-front of their own homes.
City streets of course, are just that- city streets, meaning, anyone can park on them. Many long time locals understand that, but also adhere to the unwritten rule of being neighbourly when it comes to where the F-350 shall be parked, and try not to infringe on the stretch of parking infront of the neighbouring household.
Another Vacation Rental application has made it across the table and it is not looking as if it will be well received. The property at 218 Third Street East is currently zoned for is an existing single family dwelling. Official Community Plan (OCP) land use designation is T4L – Duplex Residential and it is zoned Single and Two Family Residential District – R2. The owner has applied to rezone the property to Single and Two Family Residential Vacation Rental.
In a Preliminary Council Report, Mary Wong, MCIP, RPP Assistant Planner stated "The property currently has one off-street parking space in the rear carport, accessed off the lane which does not meet the minimum off-street parking requirements of three spaces in accordance with the Zoning Bylaw. Parking regulations require two spaces for the principal dwelling and one space for each licensed bedroom within the proposed vacation rental unit."
A  several variances to the Lot Size and Required Spaces was put forward, however, because of the strong disapproval of vacation rentals because of the parking issues they cause, this application, in all likelihood will be denied.
in 2016, there were many vacation rental applications came into City Hall, not many of them were approved.
"Short-term rental units in residential dwellings benefit tourists and property owners. It competes with commercial accommodations. Most of all, it reduces affordable apartment units that are critically low in supply. By allowing property owners of residential dwellings to continue to convert apartment suites to vacation rental units, even more long-term apartments are removed from the market."
The down swing to a denial, is when a variance is approved and a set amount of parking must be adhered too, it would ensure at least two cars would be off the City streets. When the home is rented out per room, and with the property not zoned as a vacation rental, cars are free to park wherever, even if it is in-front of neighbouring houses who are not involved or privy to the rental house.
One slight twist to this application, is the applicants both work and live in Revelstoke, and will also be living in the house as well. Concerns of lazy landlords and ignorant tenants can cause neighbours to be concerned, however, this couple would be home on a regular basis to make sure that nothing out of the social norm would be happening.