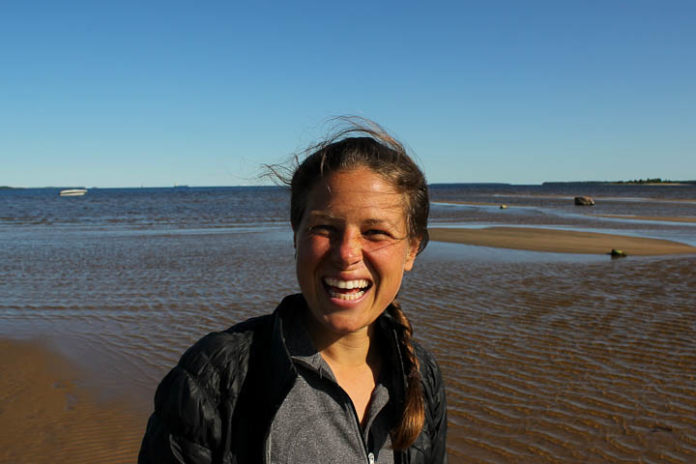 The Revelstoke Local Food Initiative announces the appointment of a new coordinator.
Jodi Kay joined the team in October 2017, replacing Jenna Fraser, who is pursuing her roles and responsibilities 
as the Community Food Outreach Coordinator with Community Connections.
 Sarah Harper, the Board President for the Local Food Initiative, exclaimed that 
"the LFI is where it is today because of Jenna's hard work over the past 18 months. Revelstoke is seeing huge changes in it's food security due to her efforts with the food recovery program and we wish her continued success." 
Kay moved to Revelstoke in the spring of 2016, coming from her role as a baker and cook in Morzine, France. While in Revelstoke she has worked closely with the LFI through contract and volunteer positions. "The Local Food Initiative played a big part in our choice to move 
to
 Revelstoke," says Kay, "a community with a vibrant local food system is something that it really important to me."  At the moment the LFI is preparing for their spring programs, planning for the Annual General Meeting on 
March 14th
 and organizing several events for early 2018.
"The LFI obviously does not rest on its laurels when the mercury drops!" exclaimed Melissa Hemphill in regards to the upcoming LFI events in the new year. Hemphill 
serves as Secretary-T
reasurer for the Initiative. She also works closely with the LFI in her role as Food Security Coordinator.
The Food Security Coordinator, a position with Community Connections, works to implement recommendations within the 2014 Revelstoke Food Security Strategy in an effort to increase food security in our community. Food Security exists when all people, at all times, have access to safe, affordable, nutritious foods to meet their needs.
The recommendations in the Food Security Strategy encompass programs, policies and economic opportunities to strengthen our local food system. One such recommendation is for the Food Security Coordinator to support the LFI and its programs through capacity building and resource sharing.
In 2017 the LFI was able to donate 500kg of locally produced food to the food bank with the help of more than 150 community volunteers and over 50 community events. "We are growing with every season," said Kay, "and we wouldn't be able to do so without the support of our members sponsors and incredible community." 

If you would like to learn more about the Local Food Initiative, please visit www.revelstokelocalfood.com to check out their programs and events, to donate, or to become a member.