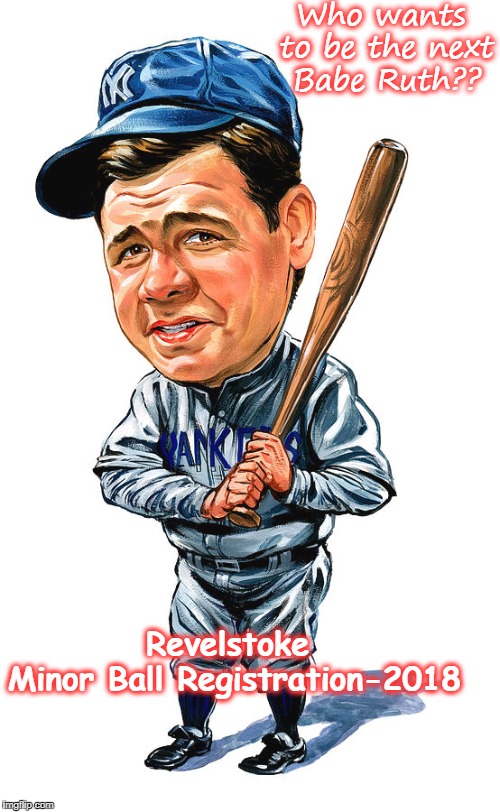 There is nothing like swinging away and hearing that hollow, yet thick, crack of the bat and roar of the crowd, especially when you are a youngster! In that moment, Babe Ruth, Ty Cobb and Roger Maris can step to the side.
Revelstoke Minor Ball is gearing up for registration for the upcoming spring season. Any kids who would like to hit the ball diamond should make sure Mom and Dad write these dates down on the family calendar:
Thursday, February 1st and Wednesday, February 7th from 5:00-7:00pm at the Revelstoke Community Centre. Registration is open for children ages 4 thru 13. No late registration will be accepted.
Long time RMB President, Mandy McQuarrie has stepped down from the position and there is currently no successor in place. If someone would like to take on the role and help make sure RMB continues to have a great foundation and leadership, contact Mandy for further details. For those that may be interested but don't have all of their confidence up to take the role on, McQuarrie has indicated that a support system will be put into place.
"There is an amazing executive on board to offer guidance and support as well as myself for the first few months of transition."
For inquiries or to learn more about the RMB President role, contact Mandy at revelstokeminorball@hotmail.com.