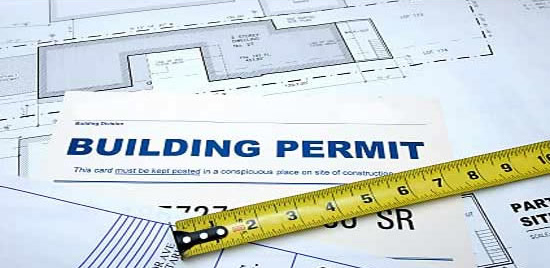 Ready. Set. Build!…Wait. Permit is not approved yet.
2017 was a booming year for construction in Revelstoke, however, many permits sat in queue. The Development Services Department was inundated with permits from the contracting community, in fact, the building permit valuations are on an incline. Total construction valuation for 2017 is 57% over 2016 and 102% over 2015.
the DSD is hopeful that the permits that are still in queue from 2017 will be reviewed and completed within their Q1 achievements. Staff capacity and the applicants' ability to provide revised drawings in a quick turnaround will help speed the process up.
Director of Development Services, Nigel Whitehead stated in a Council Report, "Development interest in Revelstoke is also keeping our local design professionals in the private sector busy, impacting their turn-around times for applicants. A brochure outlining minimum submission standards will be developed for planning applications. This is a common document among most municipalities and will assist applicants in understanding what information is necessary in order to process an application as quickly as possible."
Manager of the local Rona, Bobby MacLellan shared with the Revelstoke Current that he too was affected by the slow permit approval process.
"David Evans project was a life saver. We always make hay when the sunshines, but we certainly could have (and would have) been busier had the working permits gone through."
MacLellan stated that he understands that City staff were inundated, but a streamline process needs to take hold this year to make sure that the negative trickle down affect does not take place again.
"The (City) staff really listen to the contractors. They (homebuilders) all have New Home Warranty through BC Housing (as a licensed registered builder) – they have to have it to have a guarantee on a house so the homeowner has something to fall back on. There is no reason why a guy can't dig a hole start a foundation and it (the permit) be ready to go by then. The feedback I get is one day it is one thing, and the next day it is something else. It effects us, for sure it does. It has a trickle down affect, it can affect 20 guys, plus sub-trades, plus us. It is a tough go, I don't pretend to have all the answers, but they need to streamline the process and make it more efficient."
Figure 1 - Development Activity Summary Table 2014-2017

Licensed Residential Builders in town have a two part cost- the insurance component, a warranty insurance provider for homes, they charge a yearly fee which can run $1000 with a $10K retainer until the clients wraps up permanently. The second part is the builders are required to charge the client an enrolment fee through their provider that can add up to several more thousand dollars, all this must be paid, and received before a permit is issued. Without  permit approval, this can jeopardize the schedule as well as their ability to complete the the construction in a timely manner, given the short construction window Revelstoke has.
With the huge increase in projects, and minimal staff, it left most contractors twirling their thumbs wondering when they can start to build, all the while staff are working hard to complete the necessary tasks to approve the permits, causing frustration on both sides. A new game plan moving forward for the 2018 build season will be implemented. Whitehead has a plan to ensure a swifter permit approval process, not just for the contractors but for overwhelmed staff.
"Staff have struggled through 2017 with a lack of formal departmental procedures, and outdated, ineffective procedures where they do exist. Previous staff did not update documented procedures, leaving their positions along with their institutional knowledge required to efficiently complete applications. Work is progressing on updating and improving departmental procedures and will be aggressively pursued in Q1 of 2018, to better prepare for the 2018 build season."