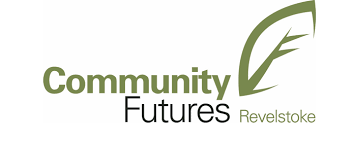 Community Futures- Revelstoke is seeking support nationally for the Federal Government to increase their operating budgets and construct a revamp of their program delivery. This would ensure an even stronger foundation than already in place and an opportunity for Community Futures to continue to support entrepenuers and social enterprises.
For those that see the real value in having Community Futures at our fingertips should take the time to sign the petition. Community Futures has lended $23-Million over 31 years for those that have a private vision or social enterprise. This could be a chance to help Community Future grow!
COMMUNITY FUTURES PETITION
Please consider signing the Community Futures petition!
For your reference, the Petition reads as follows:
We, the undersigned, wish to express our strong support for the Community Futures Network of Canada's proposal for the renewal and modernization of the Community Futures Program of Canada that was submitted to Minister Navdeep Bains on March 25, 2017.
Since the Community Futures Program was launched in 1985, Community Futures organizations have achieved remarkable results helping to start and grow thousands of successful businesses and, through a wide variety of community economic development initiatives, they have been successful in developing stronger, more vibrant and sustainable communities across Canada. We believe that it is time to modernize the Program and increase the Program's budget so that it can achieve its full potential.
As volunteers, community leaders and stakeholders, we believe it is vitally important to ensure that the Community Futures Program has adequate resources to help Canadians living in communities situated outside of the large metropolitan centres of the country achieve the benefits of Canada's Innovation Agenda.
It is important that the Community Futures Program be improved and additional financial resources applied so that rural Canadians can receive the assistance they need to grow their local economies, improve conditions for investment in their regions, enhance Canada's innovation performance and help increase Canada's share of global trade.
In their proposal submitted to Minister Bains in March 2017, the Community Futures Network of Canada presented these four recommendations for consideration:
1. Modernization of the Community Futures Program
2. Appropriate, Equitable and Stable Program Funding
3. Integrated Program Policy Development and Evaluation
4. Collaboration in Federal Program Delivery
We are requesting that these recommendations be adopted without delay.
Sign the petition by or before January 23, 2018: Community Futures Petition