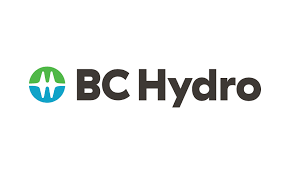 BC Hydro in Revelstoke is looking for an Office Administrator.  Job Number: BCH-T-1785-180122E1
Duties: Produces new forms and establishes standards required for input and reports on office computer systems.
Prepares from existing tenders a variety of routine Local Work Contracts; assesses and purchases a variety of office equipment including radio equipment.
Performs a variety of clerical duties in the inputting, preparation and processing of the computerized payroll system such as scrutinizing, ensuring correct interpretations are applied, adjusting, checking accuracy of and entering on computer system data from employee timesheets and answering inquiries; inputs and maintains data on the PFMS or WMS system; documenting new and transferred employees, explaining benefits and personnel policies and maintaining a variety of employee and personnel records.
Audits entries on the computerized maintenance system to ensure reliability of inputted data.
Provides support to the supervisor/manager by preparing the field office budget and preparing the variance review for  supervisory approval; responds to inquiries and correspondence of an administrative nature for the supervisor/manager in his/her absence.
Provides a full range of LAN Administration duties for the office including second level user support for systems applications; trains other employees in the operation of existing computer systems.
Performs a variety of management accounting functions on computer systems by setting up and coding work orders, closing work orders and creating a variety of ad-hoc Business Unit reports.
May provide work leadership to and perform the same duties as employees in the Office Administrator/Clerk job stream.
Monitors Local Work Contracts including plant accounting related functions on computer systems such as commitment document processing, entering purchase payment and stores requisitions and controlling inventory at local level; performs a variety of invoice processing by entering on system, determining payment date, clearing for payment, checking statements and allocating to correct account; monitors and reconciles a variety of general ledgers; prepares accounting entries to correct or adjust incorrect entries.
Performs a variety of clerical duties such as making travel arrangements, maintaining inventory lists of equipment and furniture, maintaining building security, administering PSSP regulations and database, establishing office filing systems and processing documentation for the acquisition and disposal of station equipment.
Performs a variety of administrative duties such as providing secretarial support to Manager, checking employee expense claims, locating suppliers and determining availability and cost of goods, preparing and processing local purchase orders, receiving materials and monitoring travel advances.
Performs duties of a minor nature related to the above duties which do not affect the rating of the job.
Qualifications: High School graduation including Keyboarding 11, Information Management 12 and Data Processing 12 plus experience working with PC's for word processing, spreadsheet and database application programs or equivalent. Completion of in-house courses in M.S./Mac Word and Spreadsheet, Wage Time System, Work Management System, Team leadership, Purchasing Requisitions, Code of Accounts 1 & 2, LAN Administration and Business Management System budgeting courses.
The successful candidate will normally have a minimum of 12 months experience in the Office Administration Assistant job with a demonstrated knowledge of how to perform clerical support functions.
This position is affiliated with the Movement of United Professionals union (MoveUP/COPE). http://moveuptogether.ca
This position supports the Columbia Region Operations team within Generation.
Administers and processes invoices, expense claims, purchase orders, purchasing of stationery and/or office equipment, travel costs, purchasing card, local purchases.
Prepares and processes all information using advanced level software applications such as word processing, dbase, spreadsheet, graphics and desktop publishing; works with Passport and SAP, and develops macros and manipulates data amongst a variety of applications; designs and recommends visually appealing and appropriate formats.
Good working knowledge of the Salary Time/Wage Time System and the related sections of the respective Collective Agreement.
Acts as liaison for building facility failures and problems and ensures they are reported to the appropriate personnel.
Ability to work as part of a team environment and good time management skills and demonstrated ability to work in a multi-task environment.
This position is FTT for one year until January 11, 2019.
This position is office environment based in Revelstoke with a requirement for occasional travel to other locations to provide vacation and sick leave coverage for other administrative positions in the Upper Columbia region, including Mica Creek, which will require residing at the Mica Creek townsite.
A requirement of this position is that you have and maintain your BC Class 5 Driver's License in good standing.
We're always looking for exceptional people to bring new ideas, fresh thinking and the motivation to help shape the electricity system in B.C. It's an exciting time to be a part of our team as we invest in our system and prepare to meet the challenges of tomorrow.
How to Apply: Don't forget to update your Candidate Profile with your current resume and copies of your certifications. If applicable, include your Trades Qualification. This will ensure we have all the necessary information to assess your application without any delays.
Click on the Apply button in order to complete the steps to apply for this job.
Interested candidates should submit their applications online at https://app.bchydro.com/careers/current_opp.html  by February 5th, 2018.
Click here to access the job posting or visit the BC Hydro "Current Opportunities" Careers page to view and apply for jobs.