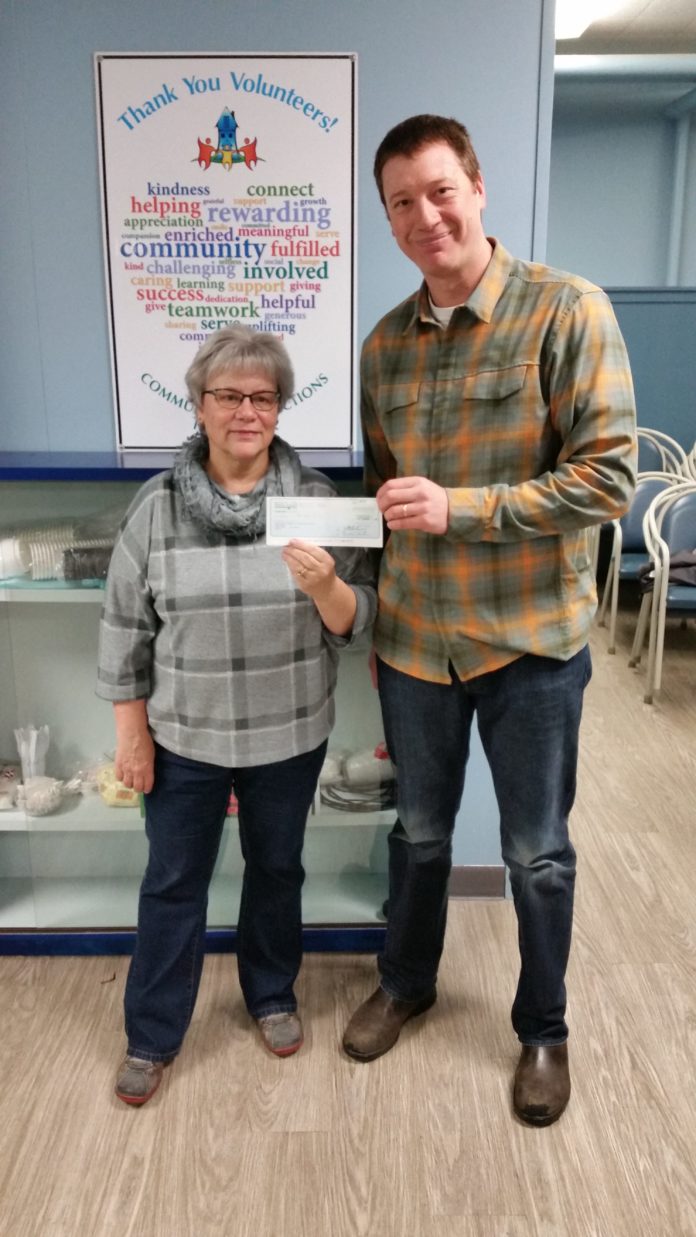 Patrick McMehan from the Stella-Jones pole yard donated $3,700.00 between both  Community Connections Food Bank and the Revelstoke Woman's Shelter. Each group received a generous donation of $1,850.00.
If any ends come into the pole yard, they end up into a pile, the 30cm pieces are then sold for firewood and the proceeds are donated. Stella-Jones has been doing this for around six years now.
"Both factions are great for the community and that is why we choose them. We have been doing it for six years now and are happy to do it."
If you could use some fire wood the Stella-Jones pole yard is located just west of Revelstoke on Pole Yard Road.  People can pick up firewood Monday – Friday from 8:30-3:30 for $10 per load and you can feel good knowing it is going towards two supportive groups in this community.