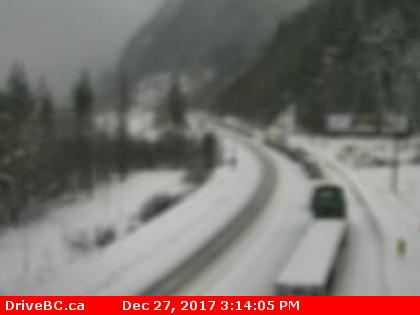 The 6-car pile up 19 kilometres West of Revelstoke, vehicle recovery is now complete with a rough estimate of 4:30pm before cars can continue along Highway-1. However, the line up of cars wraps all the way to Three Valley Gap.
According to BC Emergency Health Services, six individuals were transported to hospital with two in critical condition. A helicopter ambulance was in use as well as three ground ambulances.
Driving from Penticton, the Highway was riddled with black ice all through Highway-97  to the Highway-1 connector in Sicamous. Three car accidents littered the side of  Highway-97 from Summerland to Enderby, which made for a white knuckle drive. 
Revelstoke Current Editor was at the scene on the Sicamous side before back tracking to Salmon Arm until the roads cleared.