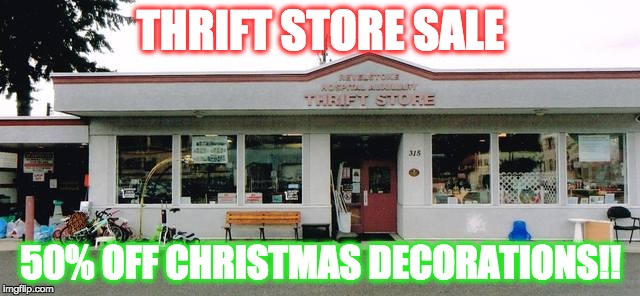 On Monday December the 18th the Hospital Auxiliary Thrift store will be selling their Christmas decorations for 50% off! So if you have yet to stock up on all sorts of decorations, this week will be your week!
Also, as they are now at full capacity and are not accepting bicycles, lawn furniture or outside toys until the Spring arrives.
The Thrift Store do not accept mattresses or couches in harsh condition. When old couches that are in rough shape, mattresses or anything that is overly torn, stained or ragged, costs the thrift store money to have it hauled to the dump. That's less money back into the community!