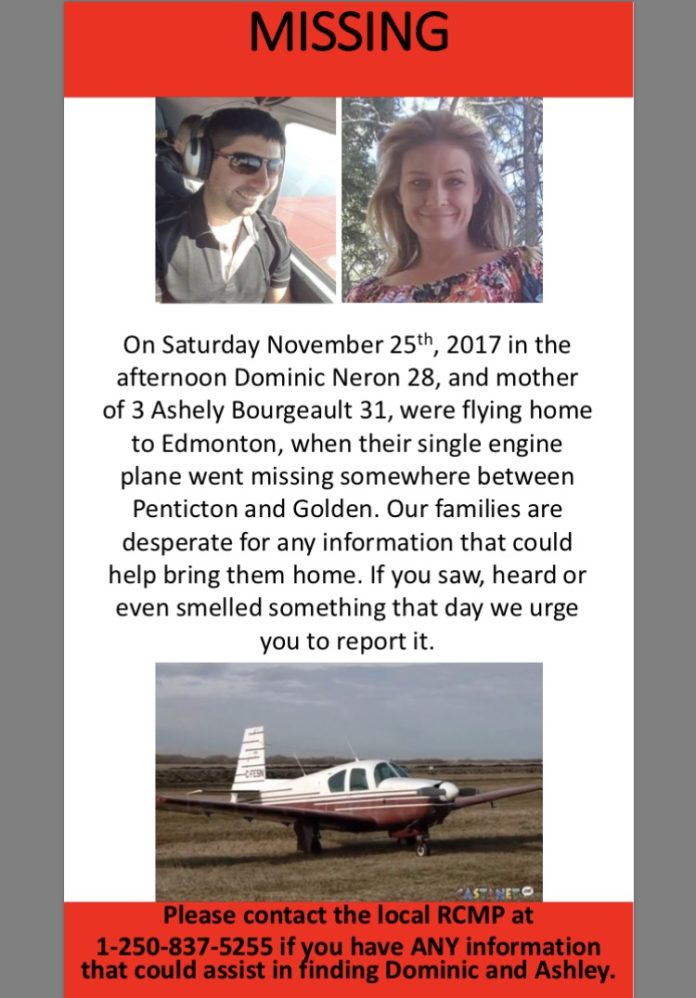 It has been nine days since the 1963 Mooney single engine plane, owned by Domenic Neron (28) and his girlfriend Ashley Bourgeault (31) went missing somewhere around Rogers Pass.
The couple left the Vilnius airport in Edmonton early morning on Saturday November 25th, for a day excursion to Penticton for an afternoon of shopping and socializing. The plan was to return that very same day to Edmonton; which was far from what happened.
Bourgeault's sister, Samantha contacted the Penticton RCMP to inform them that it had been several hours since their promised return time. Victim Services has since been handling the situation with the Joint Rescue Control Centre (JRCC) out of Victoria.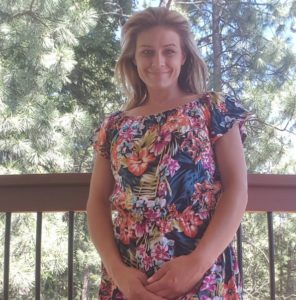 "The Joint Rescue has now conducted a search, they have found the pings of Dominic's phone, they have seen his flight tracking and when he fell off the radar…" stated Tammy Neron, Domenic's sister in an interview with the Revelstoke Current.
The JRCC has been spent over 100 hours searching over the past eight days. The search has been from Mount Revelstoke National Park to Glacier National Park, with the main focus around Rogers Pass.
A witness had allegedly spotted the plane sometime during the time frame in which The Mooney single engine would have been over that area.
Kate Sinclair, sister-in-law to Domenic, claimed that (The witness) "They saw a plane right around the location of Albert Canyon…. It was some point on Saturday (25th) afternoon… there was an avalanche crew in the area on Saturday as well, they reiterated that they heard a plane in the vicinity."
Neron and Bourgeault left the Penticton airport around 2:30pm that Saturday. Based on the time frame the plane took off, they would have run out of gas with constant flight, and by 10:30pm, the ping off of a cell tower would have most likely been from ground level.
Poor weather conditions have hindered the search. Three passes at three different elevations will have been completed by end of day, Sunday, December 3rd.  Without any additional information the search will most likely come to a standstill, in which time, the JRCC will close their file and pass it to the Kamloops RCMP as a missing person.
"Our goal is to work with the Kamloops RCMP to keep this file open and to push with the local (Revelstoke) Search and Rescue team to continue the search… as soon as we got that news we packed our bags and drove to Revelstoke…" said Sinclair in regards to the final hours of searching.
If anyone has any information, please contact:
Kate Sinclair- katestemler@hotmail.com or call 780-951-3937