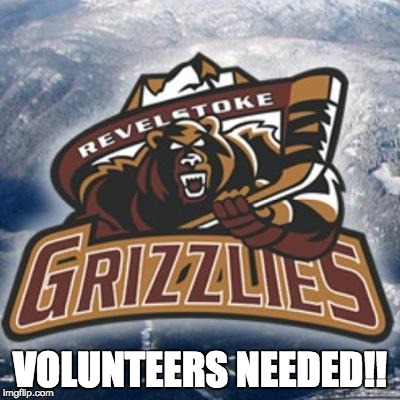 The Revelstoke Grizzlies are now coming up to a huge home game stretch. Historically, the first half of the season the grizzlies are on the road with very few games in our barn, but after Christmas, majority of the games take place in the Revelstoke Forum.
With that being said, they need some volunteers! Tomorrow is their New Years Eve game and they need volunteers for Security, Beer Garden and someone to run the clock and/or score sheet.
Of course, by volunteering you get in for free and you will be able to help the team out during their busy time!
If anyone would like to volunteer for tomorrows (Sunday, December 31st) game or Tuesday, January 2nd, please contact Roma at 250-837-1738.