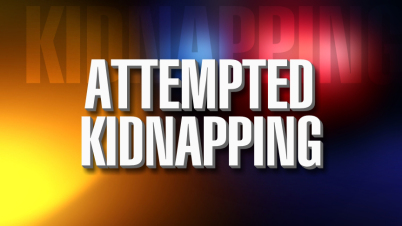 Press Release from Cpl. Thomas Blakney:
The Revelstoke RCMP is currently investigating a possible attempt child abduction in the area of Columbia Park Elementary School, which occurred on Monday morning.
On Monday, December 18th, 2017 at 10:44 AM Revelstoke RCMP learned from the Columbia Park Elementary School of a possible attempted child abduction. The Revelstoke RCMP spoke to the 12 year old female student who stated that at approximately 9:00AM, while walking on Nelson Crescent towards her school she was approached by a person she described as First Nations looking male, driving a small newer style black four door car.
The man was described as being approximately five foot eleven, 30 to 40 years old, wearing a black "Carhartt" style jean jacket and a black hooded sweater underneath with the hood up. The male was associated to a small newer style black four door car with an unknown circular sticker on the rear window of the drivers' side.
The girl reported that male drove up and advised her that he was there on her mothers behalf, to bring her home. The man exited her vehicle and the girl declined the offer and ran away toward her residence.
The 12 year old girl is commended for not engaging in a conversation with a stranger and running away.
Revelstoke RCMP recommends youths travel in groups to and from school if possible, not to engage in conversation with strangers and report any suspicious activity to an adult and the police.
RCMP investigators would like to speak with anyone who may have witnessed this incident, or who may have information regarding the matter, asking them to contact the Revelstoke RCMP at 250-837-5255.
The Revelstoke Current had been contacted about a similar situation on Friday, December 15th about a young woman who was allegedly caught in a similar situation.  The Current reached out to the RCMP on Friday evening, but no police report had been given on that particular incident.
The Current will follow up with our local Staff Sergeant with further details.