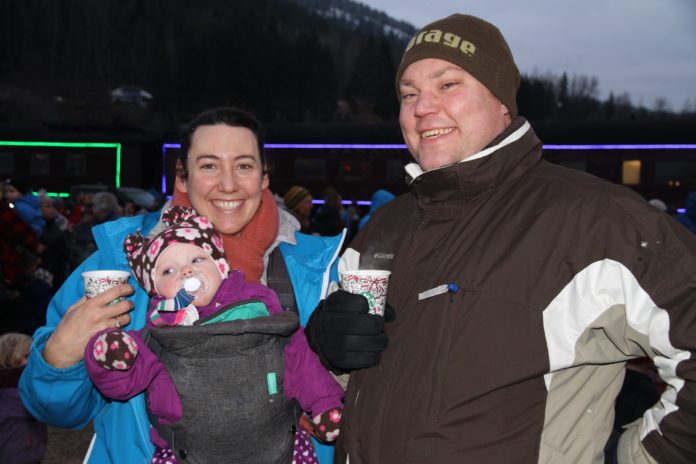 The CP Holiday Train arrived right on cue and hit the road right on cue this year! Folks were out enjoying themselves as Alan Doyle (Formerly Great Big Sea) and The Beautiful Band performed for the mass audience of kids and adults.
For those that have wee little ones, know the trials and tribulations of trying to set a schedule for a nine month old! Kirstin, Jack and myself made it down for the last song, but still had plenty of time to catch up with people as the weather was not too chilly.
The Fire Department were tossing hot dogs, Starbucks was handing out hot chocolate hand over fist and of course, Santa stopped by the rail yard to visit the kids of Revelstoke!
This event is always an excellent source for the Community Connections Food Bank. The Revelstoke Current will follow up with Patti Larson to see how it all went!