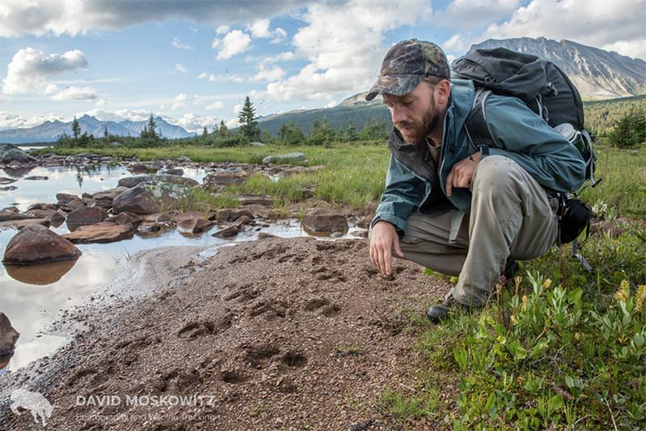 By David F. Rooney
Last Stand: The Vanishing Caribou Rain Forest, an American film about the iconic animals, opens at the Rio Theatre in Vancouver on Thursday and at the Vic Theatre Victoria on Friday and will play in Revelstoke and Nelson in November.
Each showing will include panel discussions and other events to inspire the public.
Associate Producer Marcus Reynerson of the Mountain Caribou Initiative says the group hopes the film, which has already premiered in Seattle, will when coupled with the upcoming launch of a book and educational materials, ignite the imaginations of adults and school children south of the border.
While thousands of children here in BC know about the endangered ungulates, their American counterparts in Washington and Idaho are largely ignorant of the mountain caribous' presence in their states.
"In certain pockets it is, but it's not as sexy as wolves or grizzly bears," he said in an interview. "Our project is actually (starting to wake people up to the issue so they're beginning to say) 'Whoa! What? You mean there are actually caribou in the our state? Whereas up in Canada, as you say, they're in the schools. It's much more a part of the culture there."
Reynerson noted that members of the Kootenai tribe in northern Idaho are also planning a penning project much like the one north of Revelstoke.
In 2015 he and colleagues David Moskowitz, Kim Shelton and Colin Arisman set out to learn about the beautiful and imperiled world of the mountain caribou in Washington, Idaho, and British Columbia – the southernmost population of caribou found anywhere on earth. They quickly realized that this story "encompasses a much larger and more complex conservation conundrum involving the decline of the largest remaining inland temperate rainforest on the planet," they explain on the film's website.
Their cinematic journey into the world of the mountain caribou's home in the world's largest remaining inland temperate rainforest explores the human choices that will ultimately decide the fate of this ecosystem. With the failure of agencies in the US and Canada to regulate industrial resource extraction effectively, honour the treaty rights of indigenous peoples, and protect the integrity of the natural systems of this region, this film gives voice to First Nations, scientists, foresters, conservationists, and recreationists attempting to chart a new path forward before it is too late.
Please activate thre Vimeo player below to watch he official trailer:
Last Stand (Trailer) – The Vanishing Caribou Rainforest from Colin Arisman on Vimeo.