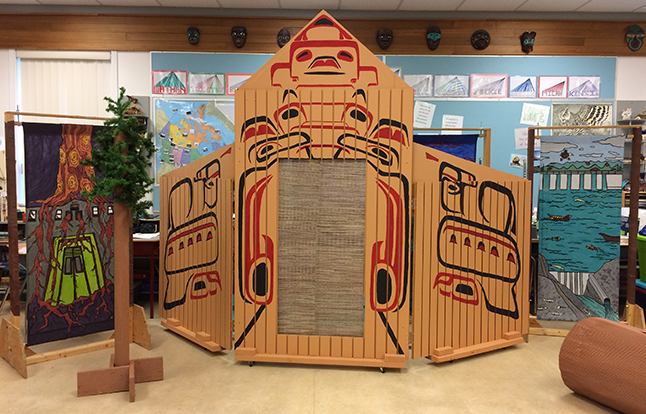 Sue Leach's Grade Five students are ready to hit the stage at the Performing Arts Centre Thursday night, June 22, with their performance of The Salmon Connection.
Jim Redding, the school district's elementary music teacher, and Ms. Leach have been helping the students learn songs and develop their acting skills for their year-end presentation. An ArtStarts grant enabled local artist Tina Lindegaard to work with Ms. Leach and her class to create a wide variety of art pieces throughout the year as they focused their studies on salmon.
For those of you who missed their art display at the Revelstoke Visual Arts Centre last month, some of their work will be on display in the foyer and the banners they painted are being used as part of the set.
There is no charge for the performance but donations will be gratefully accepted for the Kingfisher Interpretive Centre in Enderby, which provided several classes in the district with salmon eggs in the fall as well as quality education programs free of charge.
Doors open at 6 pm and the performance begins at 6:30, with a slide show of their year while you wait.