By David F. Rooney
Revelstoke's Bantam Grizzlies proved they are the best Tier 4 Bantam hockey team in the province with a convincing 3-2 victory over the Vanderhoof Bears on Thursday evening. In fact, they blew the doors off this week's BC Championships, winning every game they played
On Monday they defeated Mission 7 – 0 and Creston Valley 12 – 5. Tuesday they beat Vanderhoof 4 – 1. Wednesday saw them send off Whistler 6 – 1 and on Thursday they were victorious over Clearwater with a score of 7 – 1.
Thursday night's Championship game was excellent. The two teams were well-matched and there were few penalties.
David Kline scored the Grizzlies' first goal at 13:56 in the first period with an assist from Sammy Lerose. Vanderhoof stormed back with a goal at 15:08 mark. Sam scored the second goal at 4:13 in the second period with an assist from David Kline. Grady Powell scored the third goal unassisted at 2:16 while Vanderhoof picked up their second goal at 12:59.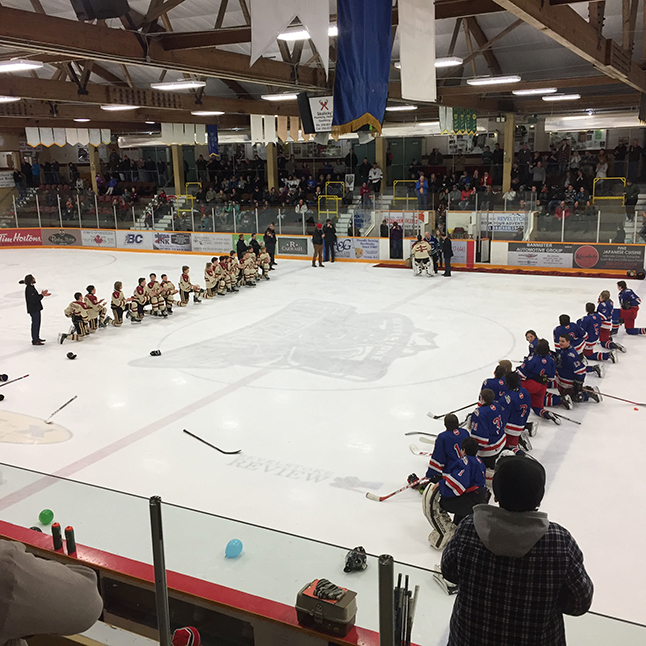 Revelstoke goalie Isabella Palumbo had an outstanding game; her puck-stopping skills came in very handy as Vanderhoof put on a strong and very determined offence.
All in all, this tournament was an excellent one for all the young Bantam sportsmen and sportswomen.