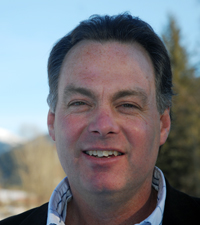 As I write this report, I am sitting in the Legislature, looking ahead to what will be my final week in the House as your Member of the Legislative Assembly. It is impossible not to feel some nostalgia as I reflect on my time here.
It has been an incredible honour to represent my region in Victoria. I know that Columbia River Revelstoke only gets one voice in government, and I have taken that responsibility very seriously. Ensuring the voice of the people in my communities is heard was my top priority, and I have really enjoyed making sure that this area, despite its remoteness from Victoria, is remembered and understood.
But I have to be honest. I have always felt that the BC Legislature does not sit as often as it should. British Columbia has amongst the lowest number of annual sitting days in the country. This was not acceptable to me, and I don't believe it was acceptable to the people I represent.
While my work in the constituency is important, you actually elected me to be in the Legislature, debating legislation and doing what I could to ensure good governance for my area and this province.
Shorter legislative sessions have resulted in less scrutiny of legislation, less public accountability for government actions, more bills passed by closure (without the normal debate), and more enabling legislation (bills that simply enable the Cabinet to make the actual decisions without the scrutiny of the House). All of these things lessen our democracy and weaken this democratic institution.
I have also seen that many of the tools available to legislators, to make life better for British Columbians, have been either co-opted or ignored. For example, legislative committees, that are intended to develop government initiatives in a bi-partisan manner, are not functioning as they should. Many committees do not sit at all, despite the fact that government MLAs are paid a generous stipend to chair them. Other committees, such as the Standing Committee on Finance or the Special Committee on Timber Supply, do very good bi-partisan work, presenting input from experts and citizen, but are entirely ignored by this BC Liberal government.
Private Members' Bills, which are intended to bring issues outside of the government's agenda to the floor of House, are always ignored by this government. These bills are never brought back to the floor for debate, a decision made solely by the Government House Leader.
As my time here comes to a close, I have mixed feelings. I am excited to move on to the next phase of my life, but I am saddened that instead of democracy getting stronger in British Columbia over the last 12 years, it has, in fact, been degraded.
I look forward to Election Day when British Columbians are once again asked to set a standard for government in their area. And I feel confident that here, in Columbia River Revelstoke, we will continue to demand a higher standard.
Norm Macdonald MLA Columbia River Revelstoke | 1-866-870-4188 | norm.macdonald.mla@leg.bc.ca