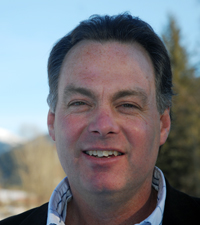 On April 11th, we will launch the next election campaign, bringing to an end my 12 years serving as your Member of the Legislative Assembly.
I'm spending my last weeks in this position travelling to the communities I've had the privilege to represent, meeting with the people who have been such an important part of the work we've done together.
I have always been proud of the citizens of Columbia River Revelstoke. We are people who have strong values and high standards. We are people who want to make decisions for ourselves while taking care of community members to ensure we all have a good quality of life.
We are people who believe that when we work together we can build resilient communities that make the most of this incredible area we live in.
My job as your MLA was to fight for what was best for this region, to defend our communities and our services, and to make sure that your voice was heard in Victoria.
In 2005, when I was first elected, I ran against BC Liberal MLA and Minister of State Wendy McMahon. Our area had just been through a very significant round of cuts that resulted in school closures, hospital closures and removals of other government services.
Between 2001 and 2005, voters in this region discovered just how destructive it could be to have a BC Liberal MLA, an MLA who would not speak out against the government.
Voters here sent the message loud and clear that they would only elected MLAs who understood their only job was to represent the people.
Over my time as MLA, there were many battles on big issues that you would have watched in the media and heard about around the dinner table, and of course, I am proud of the success we have had on big issues over the years.
The fight to keep Jumbo wild, the efforts to stop the privatization of our rivers for independent power projects, and the campaign to stop the HST; these are just a few examples.
But there were also, over the last 12 years, thousands of individual cases of people with issues who needed assistance from my office. These are the private and confidential situations that the public never hears about. The opportunity that my staff and I have had to work with people who needed our help will be amongst my greatest memories of my time as MLA, and I want to thank my staff for their work in this regard.
I want to thank you once again for the opportunity to serve you. Even though I'm going back to the classroom, returning to the work I love, I know I will always remember these 12 years as a very special time in my life.
Norm Macdonald MLA Columbia River Revelstoke | 1-866-870-4188 | norm.macdonald.mla@leg.bc.ca