By David F. Rooney
There are a number of very interesting performances, two talks and three films in Revelstoke this month, including an interesting-sounding piece of experimental dance at the end of March.
Here's the lineup:
On Wednesday, March 8, Parks Canada Ecologist Sarah Boyle will present Discovering Endangered Bat Species in the Nakimu Cave System. This is a 20-minute talk ab0ut the endangered bat species that call Glacier National Park's Nakimu Cave system home. Sarah is a very intelligent scientist and a lively speaker. Her presentation, part of the CRED Talks series, beings at noon at the Community Centre. The CRED Talks (Columbia Region Ecological Discussion) are sponsored by the Columbia Mountains Institute for Applied Ecology and the North Columbia Environmental Society.
On Thursday, March 9, filmmaker Nettie Wild is showing her film,  KONELINE: our land beautiful, at the Roxy at 7 pm.
Her family's stannite mines produced more options than it did tungsten, says a statement about the event. "However, three generations of stories of the 'family mine' instilled a curiosity about people like her grandfather who are captured by the chase of what glitters in the ground," it said. "Many years later, Nettie's own passion for travelling by horseback through the bush took her to Northwest BC.
"There, like the Kootenays years ago, the land and its future is being shaped by mining. Intriguingly, it was Nettie's history of her family mine in the Kootenays that earned her the trust and eventually crucial access into the extraordinary world of the Northwest and the search for copper and gold."
KONELINE: our land beautiful is also one of this year's CRED Talks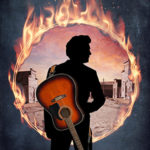 And although two engagements at the Performing Arts Centre were performed at different venues last week because of a flood that affected its stage and back-stage areas, it looks as though everything else — including the March 15 Johnny Cash tribute Ring of Fire — will go ahead as promised on Wednesday, March 15, at 7:30 pm.
Conceived by William Meade, Western Canada Theatre and Chemainus Theatre Festival co-produced this adaption from the Broadway show. Ring of Fire. It tells the story of the Man in Black's finding love, success, faith and redemption. This production includes all of Cash's classic hits, including I Walk the Line, A Boy Named Sue, Folsom Prison Blues, and the title tune. Please click here for more information or to purchase tickets online.
Then on Thursday, March 16, Ecole des Glaciers — the French-language school that shares space at Arrow Heights Elementary School on Park Drive — is holding a fundraiser at the Performing Arts Centre at 7:30 pm.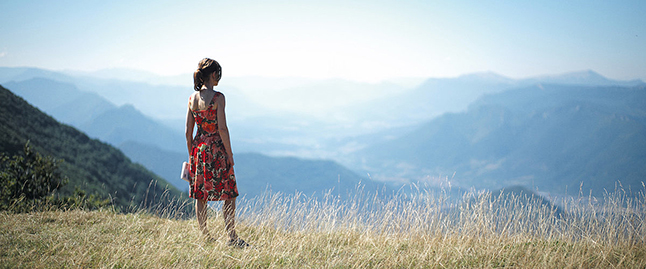 L'Avenir (Things to Come) is an independent Franco-German film with English sub-titles directed by Mia Hansen-Løve.   It explores the life of Nathalie, a philosophy teacher with a seemingly settled existence, who is juggling a rich life of the mind with the day-to-day demands of career and family. But beginning with the bombshell revelation that her husband of 25 years is leaving her, one by one the pillars of Nathalie's life start to crumble. For the first time in ages, she finds herself adrift, but also with a newfound sense of liberation. Please click here for more information or to purchase tickets online.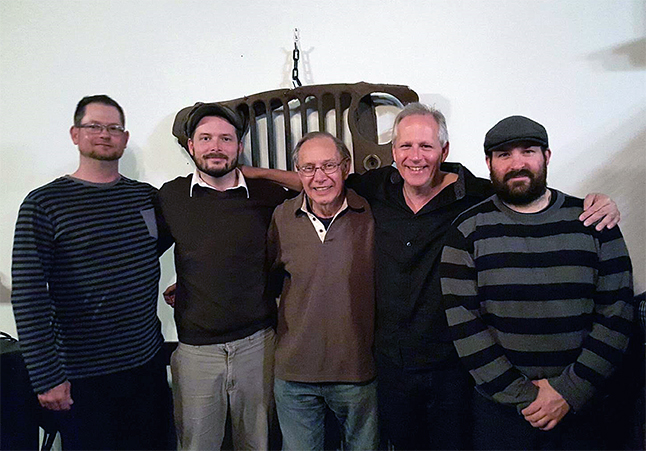 The third in the this month's lineup of films is Dheepan, a powerful drama from director Jacques Audiard (A Prophet, Rust & Bone) that follows a former Tamil Tiger soldier as he flees from the aftermath of the Sri Lankan civil war to begin a new life in a Parisian suburb.
This is a French film in three languages — English, Tamil and French. Dheepan was a winner of the Palme d'Or at last year's Cannes Film Festival and was brought to Revelstoke  by the Multicultural Society and the Performing Arts Centre through the Movies in the Mountains film series. Movies in the Mountains presents selections from the Toronto International Film Festival on the fourth Wednesday of every month. Dheepan is being shown on March 22 at 7:30 pm. Please click here for more information or to purchase tickets online.
And finally there is Glory. Inspired by the epic battles of childhood and a passion for action films, dancer Shay Kuebler created Glory to examine the complexities of violent behaviour and its glorification in our media-drenched culture. Through a cinematic lens, with first-person video material, Glory takes the audience through multiple images and expressions on the amplification of experience and violence in society. Please click here for more information or to purchase tickets online. Please click here to learn more about Shay Kuebler.