By David F. Rooney
Revelstoke put on pretty good show on Monday evening for the out-of-town teams and families attending the 2017 BC Hockey Tier 4 Bantam Championships at the Forum this week.
Aza Deschamps sang O Canada while Mayor Mark McKee welcomed the teams and spectators to our city. And Aaron Volpatti dropped the ceremonial puck at the start of the the Bantam Grizzlies' second game of the day on Monday evening.
As for our hometown team, they won both of their games on Monday. They defeated Mission 7-0 and then went on to beat Creston Valley 12-5 after the evening's opening ceremonies. On Tuesday, March 21, they beat Vanderhoof 0-1.
The boys' and girls' next game is on Wednesday evening when they play Whistler starting at 7:15 pm.
Here are a couple of photos from Monday morning's action: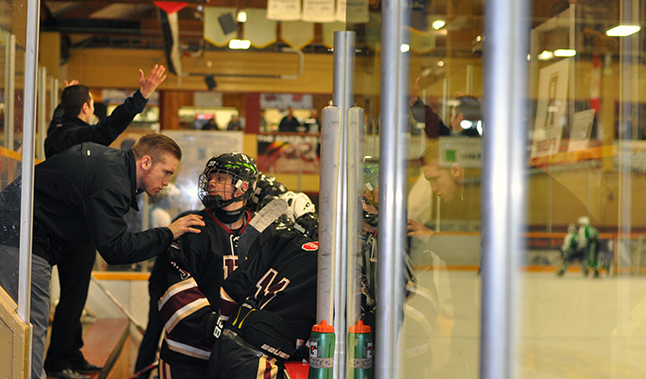 There's lots of great Bantam hockey action still ahead. Consult the schedule below to pick the games you want to watch: