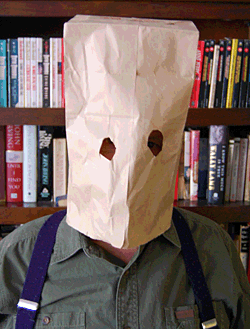 You want a by-election for Revelstoke?
I can't remember a midterm poll ever since I moved to the 'Stoke over 25 years ago.
Do you think we need an interim trip to the ballot box over the vacation rental issue?
Do you think Councillor Scott Duke should resign or be removed from City Council, is the question of the day. The Review, in it's weekly straw poll — and let's remember it is about the least scientific type of poll you can get, much like asking an opinion over conversation at a coffee house — tabulates the 'Yes' answers at over 75 percent.
Don't beat around the bushes people. Say what you really think.
Removing tongue from cheek, I think a by-election is a good possibility, a $10,000. possibility.
You might recall, it was a year ago that this column called for an inquiry into the situation where a City Councillor who manages illegal (unlicensed) vacation rental homes should be allowed to continue in office under the cloud of conflict of interest.
The repeated answer from Mayor McKee was that this is a bylaw issue and we don't actively enforce bylaws unless there is an official complaint. Besides, Mr. Duke recuses (goofy word for excuses) himself from the room whenever the topic comes up.
However, this is also a zoning issue, a parking issue, a good neighbour issue and a huge fairness issue. Should a homeowner be allowed to operate an unlicensed vacation rental, especially when there are other licensed homeowners who have paid the extra taxes, upkeep and services charges involved in being licensed? And… should I as a taxpayer subsidize those who aren't coughing up the extra charges?
In my opinion, Mr. Duke is clearly in a conflict of interest on all these other facets not just the single issue of licensing.
This begs the question of City Council: What are you going to do about it?
Yours in civic concern,
Ms. Anne Throap
Pet peeve of the month, or more: The Donald.
As much as I detest Donald Trump, could it be that the swamp does need draining, U.S. immigration needs tightening, the eternal wars on drugs and crime need fighting, one more time, trade deals need revamping, ISIS needs a sustained shot of brute force to eradicate it, corruption and racism in police forces needs drastic measures to stop it, highways and bridges desperately need the money to fix them and how long can the few rich keep getting richer before that powder keg ignites, if the fuse hasn't been lit already.
Might it be that Trump in his narcissistic, rude, lying, misogynistic, bigoted, childish way is administering a dose of very bitter but necessary medicine? In the 1940s, the British elected Churchill to head the fight against the Nazis because he was ruthless, scheming, cleaver and would stop at nothing, absolutely nothing to defeat the Hun and it worked but as soon as he did the required dirty work the Brits dropped him like a hot potato.
 Is it possible that Trump is a crude, boorish, lout filling a Churchill-like roll without even knowing it?

 I think the Donald will be dropped by the American people within one term. Then the torch will be picked up by some new wave, younger idealist who may be able to pull it off much less offensively. It's working for Trudeau, so far, as we Canadians wrap ourselves in our patented smugness.