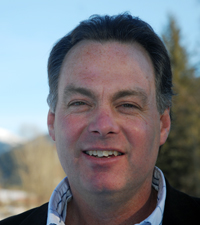 There has been a great deal of discussion about the recent budget speech, my 12th and final as your Member of the Legislative Assembly, and the most common thing I hear from people in this area is that you can't believe a word the BC Liberals say.
There are some major promises in this budget including a 50% reduction in MSP, but people here remember that Christy Clark actually doubled MSP premiums. It feels like trickery for the BC Liberals to drastically increase these fees and then promise to reduce them if only we'll give them another chance.
The BC NDP has promised to completely eliminate MSP premiums, a commitment that I am proud of.
The budget contains increases in spending for public education, but people in this area will not forget that the BC Liberal government was forced by the Supreme Court of Canada to return funding to our classrooms, and Christy Clark spent a great deal of taxpayers' money trying to fight the ruling.
I was happy to see that there is funding for further improvements to the Kicking Horse Canyon section of the Trans-Canada Highway, something that this region has been advocating for strongly for a very long time. We still need to do more as many of the concerns raised on the Trans Canada Highway around Revelstoke have still not been addressed.
This budget continues with the government's pattern of looking after the rich and the well connected. Again, the BC Liberals made a choice to continue a tax cut that has given more than a billion dollars to the richest 2% in British Columbia.
This is a pre-election budget; a campaign budget. It's a cynical attempt to get voters to forget the damage that has been done to them by this BC Liberal government. But I don't believe that it will work.
People remember that before the last election, the BC Liberals promised a LNG bonanza. Instead, natural gas revenues are now less than they were before the BC Liberals came in. There have been no jobs, much less the 100,000 that Christy Clark promised.
Our debt and financial obligations are up to $170 billion from $40 billion when the BC Liberals took power. What happened to Debt-Free BC?
British Columbians need a budget that puts people like you first. We need a government that makes seniors, children, and caring for those in need a priority.
There is no doubt in my mind that British Columbians deserve better.
Norm Macdonald MLA Columbia River Revelstoke | 1-866-870-4188 | norm.macdonald.mla@leg.bc.ca