By David F. Rooney
The City has hired Nicole Fricot as its new Community Economic Development director, which means that while it has hired one new senior manager, it sill has two to go — a new director of Finance and a new Development Services manager.
Fricot lives in Revelstoke with her family. She has more than a decade of experience in strategic planning, project management, grant writing, project evaluation and communications. She has an MA from the University of Calgary and BAs in Education and Human Geography and Women's Studies from UBC. She replaces Alan Mason who retires at the end of February after 15 years as director of Community Economic Development.
She has worked fr several years as a business strategist and has been involved in a number of local projects and initiatives relating to economic development , community housing and marketing.
"Nicole is a great fit for this position, our organization and our community," Chief Administration Officer Alan Chabot said in a statement. "Her education, broad range of experience, knowledge of the local community and its agencies and organizations will ensure that the City continues to benefit from leading edge community economic development facilitation, strategies and implementation that it has enjoyed under Alan Mason's leadership."
Mayor Mark McKee said the City considers itself" lucky to have a candidate already vested in the economic development of the City of Revelstoke to fill the position. I have no doubt Nicole will be an asset to our organization and the residents of our community."
In a statement from the City, Fricot she is "thrilled to be taking on this position and have the opportunity to continue the great work that Alan Mason has been doing. I care deeply about our community and am eager to join the City of Revelstoke team in embracing the unique opportunities and specific challenges that we face as our community continues to grow."
In a separate interview, Chabot said Revelstoke faces challenges when it seeks new senior managers.
Those challenges relate to the city's "relatively remote" location as well as the community's ability to attract the right job candidates at the right time in their careers.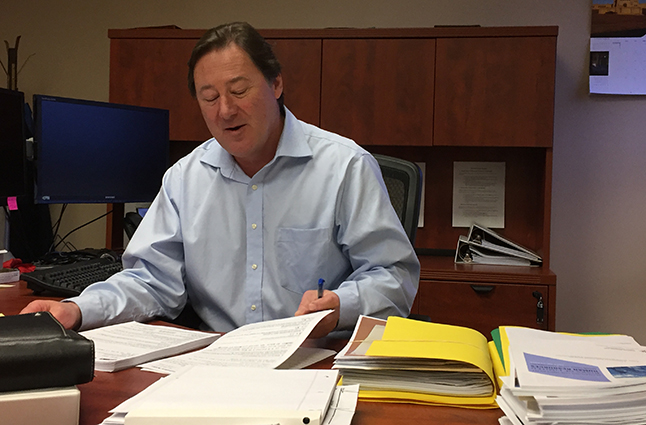 "A person needs to be at the right stage of their career and their family life for Revelstoke to be a viable option," Chabot said. "We're a relatively remote community, despite being on the Trans-Canada Highway. People with families, I think, may find it difficult to make a move from a place that is familiar to them."
All of the jobs were advertised online and in the local paper. They were also featured on professional association websites.
"We have a good number of applicants for each position… (now the challenge is) coming up with the right individuals. I'm always mindful that when you're talking about bringing someone on board and providing a job to them that it's a two-way street. We're making a decision and they're also making a decision. It has to fit with the lifestyle they're looking for and where they feel they're at in their career and what their plans are."