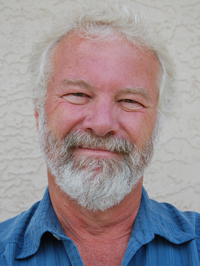 Our community is poorer this evening with the death of Doug Hamilton at Mount Cartier Court on Saturday.
Doug was a School Trustee from 1993 until 2011 and loved the interaction it allowed him to have with children and teenagers. He especially loved burning burgers and hot dogs at school barbeques. I think he went to all the BBQs held while he ws a trustee.
Doug was also, as a Trustee, proud of School District 19's efforts to be more open and accommodating to native students and their families. He served on the Board of Trustees' Aboriginal Education Enhancement Committee and helped draw up the 2010 agreement with the province that commits the district to improving the sometimes-troubled relationship native and Metis kids have with the school system. He was very, very proud of that achievement and regarded it as the hallmark of his 18-year tenure as a Trustee. A very compassionate man, he especially enjoyed helping out young men and women who had fallen afoul of the law.
Doug was a pretty humble man but he was proud of his accomplishments
on-and-off the school board. His own battle with cancer in 1971 left him disfigured but unbowed and an ardent advocate of better care for cancer victims. (Click here to read about his struggle to survive cancer in his own words.)
Doug helped found the Cancer Support Group that still meets every month at the Hillcrst Hotel. He frequently lobbied Interior Health for improved service at Queen Victoria Hospital and was always willing to confront BC Liberal MLA Wendy McMahon when Interior Health began talking about closing Moberly Manor.
I met Doug about a week after I arrived here in November 2001 and over the course of the next several years I grew to value his friendship, his insight into Revelstoke affairs and his generous spirit.
He rarely had anything nasty to say about anyone — unless he or she wasa BC Liberal and he was dedicated New Democrat who was always willing to volunteer for provincial and federal candidates in our riding.
We'll miss you, Doug. Rest in peace.