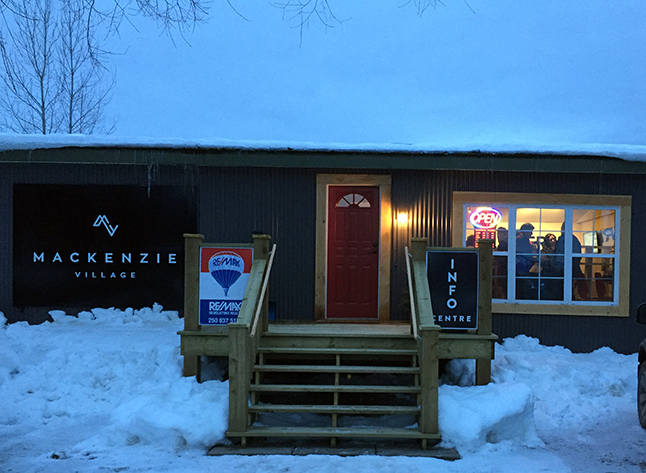 By David F. Rooney
RE/MAX Revelstoke Realty unveiled the new Mackenzie Village Phase 1 Development with a wine and cheese party at the development's new showcase at 1816 Nichol Road on Thursday, January 26.
"We have 259 people pre-registered, we have potentially 49 units we can sell in Phase 1," Todd Arthurs of RE/MAX said at the event. "We hope we can soon take orders for sale."
There are still a few hoops that developer David Evans still has to jump through: Final unit prices are expected before the end of January, followed by a February 14 date for second reading of the project's development permit, with sales expected — ideally — to commence before March 1.
Phase 1 of the project will see construction of a mix of apartment and condos in seven low-rise buildings by Christmas this year. Phase 2, expected to be built in 2018 will consiust of two mixed-use bu8ildings facing Nichol Road. They will contain ground-floor neighbourhood retail spaces so restaurants, cafes, pubs and convenience stores with small, medium and large apartments on the upper floors.
Those first two phases will be followed by 10 additional phases by 2017. All of those planned residential phases include townhouses, apartments, condos and single-family homes.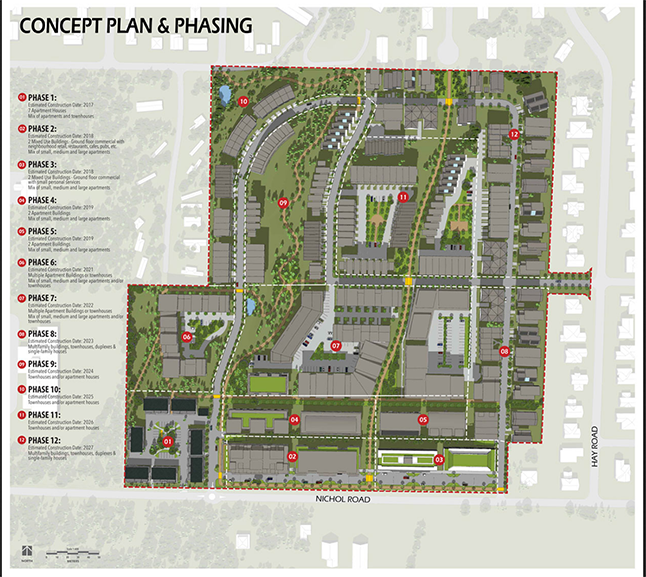 More information on this project is available at www.mackenzievillage.ca or drop by the info centre. It is open daily from 12-4 pm.