By Jason Portas
Ballet Victoria brought their much anticipated play, The Nutcracker, to Revelstoke's Performing Arts Centre on Monday evening. The show had been sold out for a number of days with many late comers seeking out tickets on Facebook and The Stoke List. The packed house appeared to consist mostly of families, young and old, out to witness and share in one of the quintessential stories of the Winter holiday season.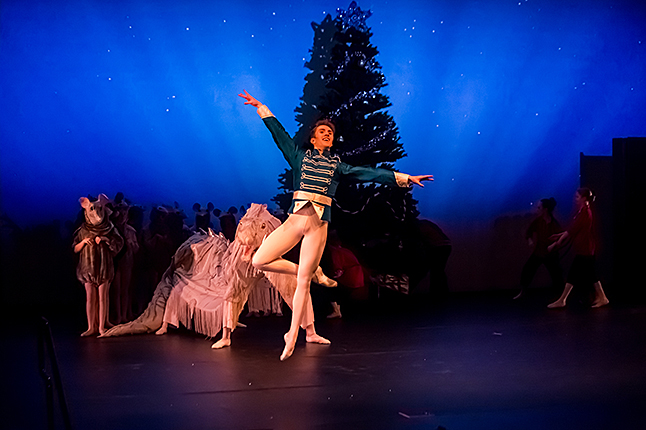 Artistic / Executive Director Paul Destrooper adapted the original play, based on E.T.A. Hoffman's story The Nutcracker and the Mouse King, into a more modern version with less violence and war "since we already have too much of that", as Paul remarked during his introduction to the audience.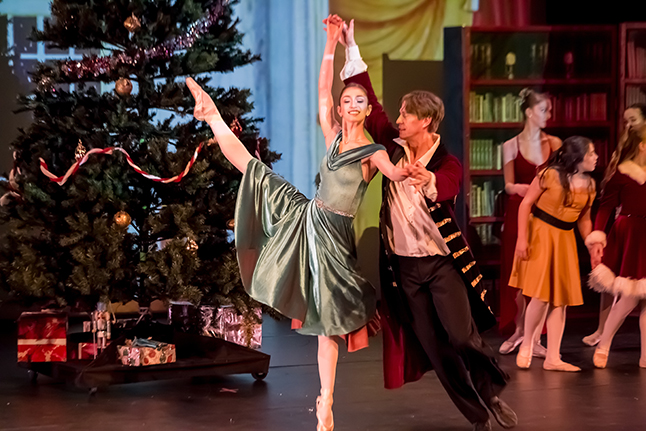 Musically, the play belonged almost exclusively to the elegant, emotive works of Tchaikovsky, as is tradition. However, as my 8-yr old son pointed out to me enthusiastically, there was a portion with a nod to hip hop as the dancers performed "the whip". He also sat a little taller in his seat when they began to use their large candy canes as hockey sticks in a short game of scrimmage.
The story followed a young girl named Clara as she navigated through Christmas Eve, first with her parents in welcoming and entertaining guests at a unique evening party, into a night of intrigue as she snuck back to the living room after everyone else had fallen asleep to open a gift her Uncle had warned her not to open until Christmas morning. When she does, all kinds of chaos ensues, from Russian dolls to mice to an Arabian princess to even an enchanting white dragon.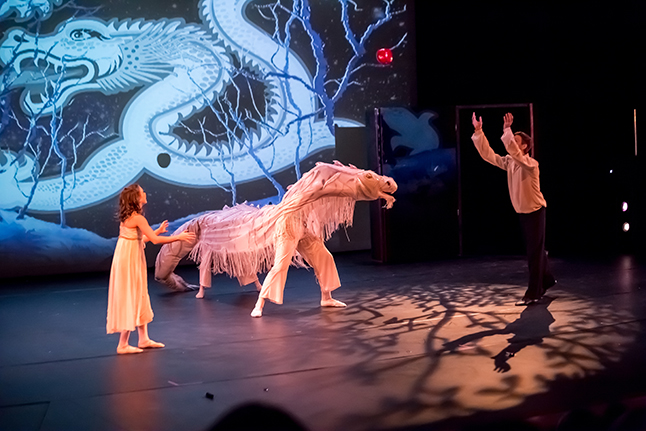 Eventually, with the help of the Nutcracker and her Uncle, Clara as Pandora is able to quell her boisterous unwelcome guests and coax them back into the box she opened, after dancing with each of them and thanking them with a rose. The show is gracefully closed out with the Sugar Plum Fairy and the Prince performing a grand pas de deux (a duet of ballet steps) before Clara heads back to sleep to dream of sugar plum fairies dancing in her head.
A number of local children performed alongside Ballet Victoria, as Party Dancers, Minions, and Mice. The lead role of Clara / Pandora was played by local Haley Callaghan.
If you'd like to learn about or see more photos of Victoria Ballet, check out their Facebook page here.
For more pictures of the play, click here.