Editor's Note:
The following Letter to the Editor is part of a campaign aimed at stopping the City from annexing property on Catherwood. That campaign includes petitions that have so far been signed by more than 65 residents of the Columbia Shusdwap Regional District's Area B and more than 200 residents of Revelstoke. Copies of the petition can be found — until December 16 — at The Regent Hotel, Revelstoke Mountain Resort, Malone's, Last Call Liquor Store and Powder Springs.
To the Editor:
Thank you for taking the time to read my letter in regard to the Catherwood Road annexation application.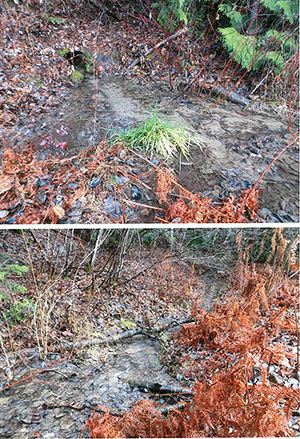 There seems to be an alarming issue in my opinion on where the water from this property actually goes. On January 24, 2016, a Cooper Beauchesne Associates report stated that it should be recognized that a detailed assessment of habitat and creeks was not possible at the time due to snow. It went on to say that according to property owner and developer David Evans, water running down the Camozzi Ravine eventually discharges into a pasture on the lower bench/valley floor and goes sub surface at that point. It states that it is unclear where the water goes as it drains out of the Camozzi Ravine but does indeed flow subsurface.
Watercourse No. 2 has channels of moving water and supports wetland vegetation. A portion of the flow heads northwest into a field before disappearing. This bog is ecologically unusual for this area. I believe this water then runs south subsurface and is part of the water system that feeds Montana Bay.
I really hope this doesn't turn into another Thomas Brooks situation, where our water is getting polluted by unnecessary development. This land is way too nice as farmland and ALR value.
Please find attached the 2003 Mount Mackenzie Master Plan. They knew
back then the Importance of this land as CSRD/ALR farmland. The CSRD has indicated their disapproval to our City Council on this annexation but we have a lot of conflict of interest with this Council and wonder if they are fully knowledgeable on this CSRD/ALR land in front of them.
This is not a game of Monopoly where you can just put up hotels because you have the money. You are making decisions that are affecting longtime residents of Revelstoke and future generation. It is my opinion that the City cannot prove the need to annex this land for future complementary development. They are now trying to expedite the process. What is their hurry? I would like to see better water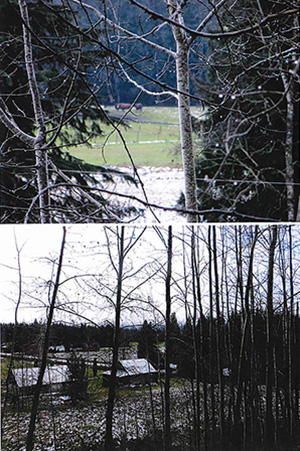 studies done on this CSRD/ALR land. Also, no one in the neighborhood was even approached about this issue. As you see from the signatures I have collected there are a lot of people in that neighborhood who do not support this but according to the City we do not have a say. What kind of ludicrous democracy do we live in? I hope somebody at some level can see the injustice that is about to happen if this property is annexed into the City; it will be a sad day for the ALR & CSRD owners and residents as there will be a precedent for future ALR annexation applications.
We have some very important CSRD/ALR lands for sale right now by Williamson Lake which will certainly come up for development processes. Let's not start a domino effect. We need fresh water. Please find attached photos of property and also photos of Montana Bay, where I believe all the runoff from that mountain face eventually ends up. Slow down! Let's get this one right!
 Thank you for your interest.
Daren Comeliuson
Revelstoke, BC