MP Wayne Stetski, as part of an all-party delegation comprised of almost 50 Senators and Members of Parliament, has joined the Education First (EF) to announce the EF Canadian Youth Ambassador Program.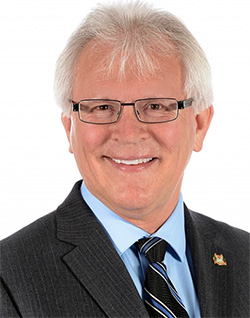 The five-year initiative provides annual travel scholarships and training to 30 young Canadians representing every province and territory, with several scholarships reserved for First Nations and at-risk youth.
With the 100th Anniversary of the Battle of Vimy Ridge and Canada's 150th Anniversary quickly approaching, the program will celebrate Canada's history while seeking to recruit future leaders to make positive change.
"I encourage the youth of Kootenay-Columbia to apply to the program to bring their unique perspectives to the rest of the world and, in turn, discover what it means to be a true global citizen," he said in a statement. "Applications are due December 1, 2016."
Each year, the program will challenge participantas to identify a local issue that they would like to bring awareness to and resolve, while considering that issue's impact in both a national and global context. Recipients will travel three times during their scholarship year — wice to Ottawa and once internationally — as they work to refine their action plans while receiving mentorship from businesspeople, community leaders, and MPs from around the country. In April 2017, the first 30 Youth Ambassadors will travel to France to join an estimated 30,000 – 40,000 Canadians as they commemorate the 100th Anniversary of the Battle of Vimy Ridge.
Throughout their scholarship year, Youth Ambassadors will finalize detailed project proposals around their chosen topic, lobby the broader community for support, and present their full plans to various government entities as well as to influential people in key public and private sectors.
Please visit eftours.ca/youthambassadors for more information about the EF Canadian Youth Ambassador Program including the scholarship prompt and important schedules and deadline.